Back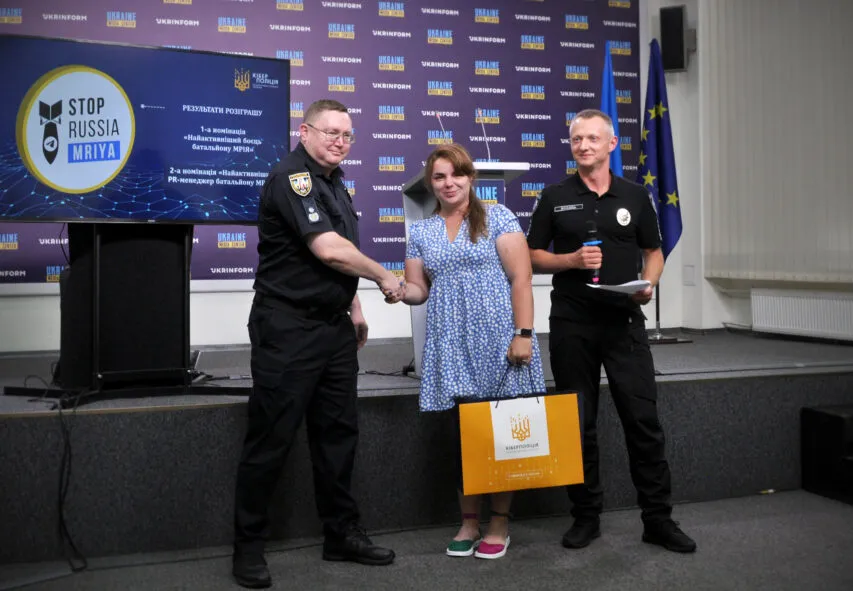 August 10, 2022, 17:56
Ukrainians participating in MRIYA project block 4,761 enemy resources: most active participants awarded by Cyber Police
In addition to large-scale countermeasures against the russian occupiers, cyber police officers are actively involved in volunteering and social projects. MRIYA project has been operating since the first days of the war.
Mykhailo Kuznietsov, Deputy Head of the National Police of Ukraine – Head of the Criminal Police made this statement at Media Center Ukraine — Ukrinform.
"This is the platform that has brought together all the key projects developed by Cyber Police officers and volunteers. One of the platforms that blocks enemy channels has existed for about 5 years, it is called "Stop Drugs." Concerned citizens helped the police to block drug resources, but with the beginning of the war, the project switched to blocking enemy propaganda channels," — he said.
So far, the project has blocked 4,761 enemy resources with a total audience of 35 million users.
As reported, the chatbot for the Telegram messenger "StopDrugsBot" was developed by the 4th faculty of the Kharkiv National University of Internal Affairs. It became the basis of the large-scale MRIYA project.
Today, representatives of Cyber Police awarded the winners of the contest from the cyber police in two nominations: "The most active fighters of MRIYA battalion" and "The most active PR managers of MRIYA battalion." The contest was sponsored by organizations that supported the social initiative and offered their own help.
"After a grueling struggle that lasted for 2 weeks, we determined all 10 winners and they deserve encouraging prizes according to the places they took," — Mykhailo Kuznietsov added.
Read more: https://mediacenter.org.ua/news