Back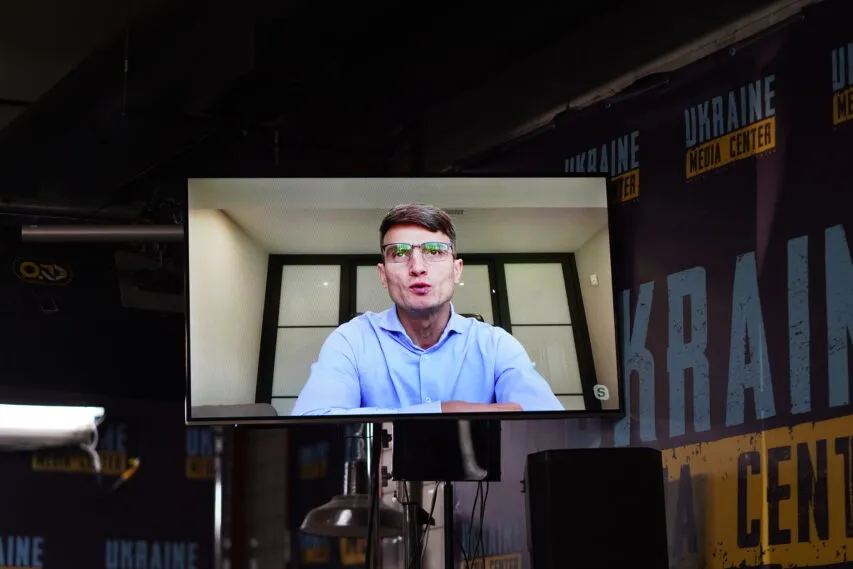 Vasyl Furman, Deputy Chair of the Council of the NBU, Media Center Ukraine
September 5, 2022, 13:29
"Ukrainians' Deposits Went up by UAH 224 Billion Since the Start of russia's All-out Invasion," Deputy Chair of the NBU Council
The deposits of Ukrainians grew by an amount equivalent to UAH 224 billion over 6 months of the full-scale war. This figure includes deposits denominated in different currencies. Vasyl Furman, Deputy Chair of the Council of the National Bank of Ukraine, told about this during his press briefing at Media Center Ukraine.
"The hryvnia deposits of individuals went up by almost 27%. On the other hand, corporate deposits fell by 2.5%," the Deputy Chair of the NBU Council said.
According to Vasyl Furman, retail loans dropped by 10% or UAH 21 billion, while corporate loans, on the contrary, grew by 6.3% or UAH 31 billion.
"Lending is developing due to government programs, such as the 5-7-9 Affordable Loans program. Over 12,000 loan agreements to the tune of UAH 48 billion were signed after the war had started. Banks will keep participating in these programs during this difficult time," Vasyl Furman stated.
Read more: https://mediacenter.org.ua/news