Back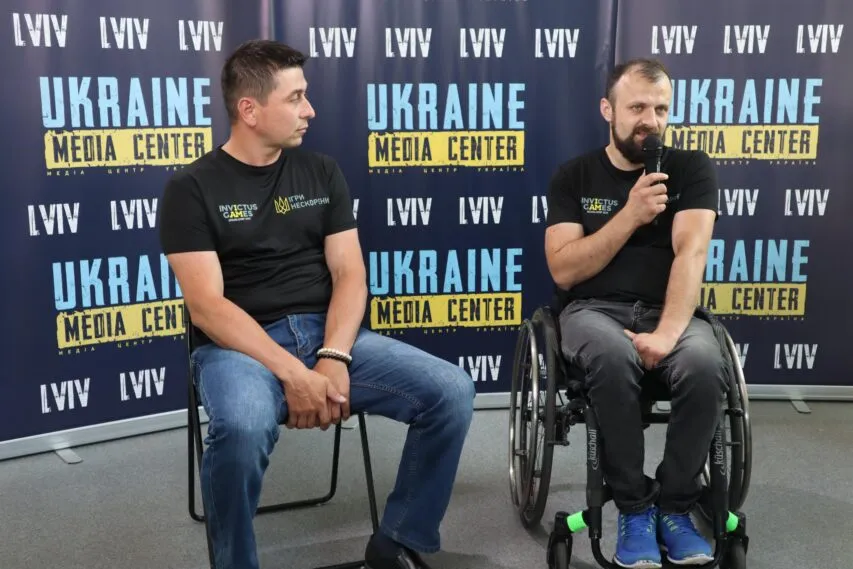 July 12, 2023, 16:08
Ukrainian veterans will hold a final stage of preparation for the Invictus Game-2023 in Croatia
The departure is scheduled for mid-August. It will be the third training camp and the last one before the start of the competition on September 9-16 in Dusseldorf, Germany. Professional coaches, who also train the Paralympic team, will help the athletes achieve maximum fitness. Each athlete organizes individual training between training camps on their own. Due to the lack of training facilities available to veterans, it is difficult for athletes to train on their own. Pavlo Luchkiv and Volodymyr Reha, both members of the national veterans' team, spoke about preparations for Invictus Game-2023 at a briefing at the Media Center Ukraine-Lviv. Now they are recovering from a training camp in Koncha Zaspa.
"It is very demotivating that veterans do not have their place to train. Inclusiveness and accessibility require significant changes. I hope that our cities and country will change in the direction of accessibility," says Pavlo Luchkiv, a member of the national veterans' team.
The benefits of team training include a sense of mutual support and exchange of experience.
"During the six months of preparation for the competition, you can switch to sports. And some of the social and life problems are relegated to the background. On the one hand, training provides an opportunity for psychological relief. It is also rehabilitation after injuries. Exercise and effort help you recover. If we talk about the first steps to recovery from injury, I would advise you to spend the compensation on buying a house or car and taking care of a gym membership. Then everything will happen by itself. Sports will give you much more motivation and make you feel better," said Volodymyr Hera, a member of the Ukrainian national team for Invictus Game-2023.
Among the participants of the Invictus Game-2023, the Ukrainian team of 25 veterans will be the only representative of a country at war. For our athletes, this is an opportunity to speak internationally about the high price Ukraine is paying for the war and to refute Russian propaganda narratives abroad.
Watch the full video on the YouTube channel(in Ukrainian).
📍Media Center is located at 20 Ruska Street and functions as a co-working space from 10:00 AM to 6:00 PM.
Contact phone:
+38 067 652 91 97
Read more: https://mediacenter.org.ua/news