Back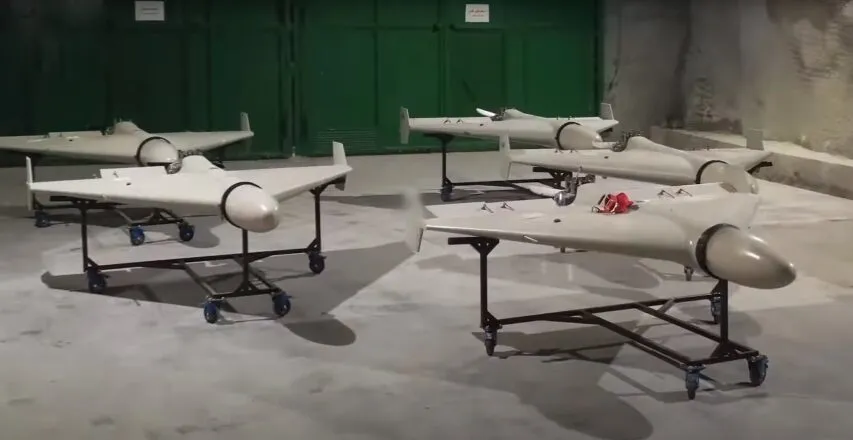 October 5, 2022, 11:14
Ukrainian Servicemen Study the "Grounded" Iranian Drones to Hack Them Down More Efficiently — Bratchuk
Ukrainian servicemen are now actively studying the Iranian suicide drones they managed to "take the ground". And they hope to be able to hack these drones down more efficiently in the near future. This was stated by Serhii Bratchuk, Spokesman of the Head of Odessa Regional Military Administration, during the briefing at the Media Center Ukraine.
"This drone produces a distinctive sound. In Odesa, this drone is called "moped", or "balalaika". This sound is very loud. But it is only audible when the drone appears over the possible demolition objective. In this case, our servicemen employ a specific action plan," Serhii Bratchuk said.
Serhii Bratchuk also noted that suicide drones pose a great danger to civilians in Ukrainian cities.
"The drone's combat charge weighs up to 200 kg, of which up to 50 kg is explosive. This ammunition is dangerous, and it can cause great damage. It generates a fairly heavy blast wave. Therefore, we ask Odesa residents: when you hear these sounds in the sky, please do not take photos and videos, because then you can simply not survive. You must go to the shelter. Since in addition to heavy blast waves, this drone also spalls a huge amount of debris. They are very small and numerous, and they can be very dangerous," Spokesman of the Head of Odesa Regional Military Administration warned.
We should recall that on the night of October 5, russian troops attacked Ukraine with Iranian suicide drones. In the South, Ukrainian warriors hacked down 6 of them. Russians also attacked Bila Tserkva of Kyiv region using suicide drones. 6 hits are reported. Infrastructure facilities are damaged, 1 casualty is reported.
Read more: https://mediacenter.org.ua/news