Back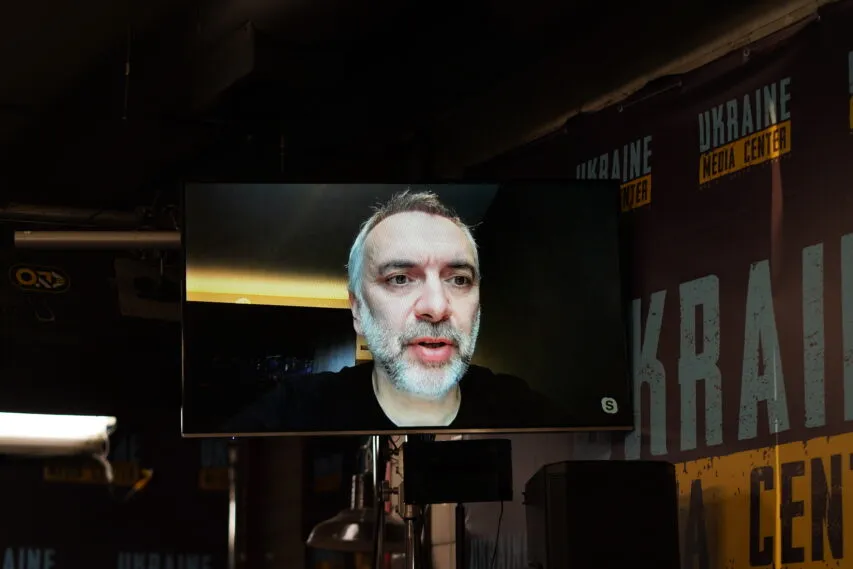 May 18, 2022, 11:31
Ukrainian ports must be unblocked to prevent global hunger — WFP representative
Due to the fact that russia is blocking Ukrainian ports, only 15-20% of grain that could be sold is exported from Ukraine, a representative of the World Food Program (WFP), Paul Anthem said at a briefing at Media Center Ukraine. According to him, failure to reopen Ukrainian Black Sea ports can cause famine in many countries of the world.
"We (Ukraine) are a center point in terms of exports to countries that are relying on the grain and the huge amount of grain that comes out of Ukraine. Thousands of tons of grains sit in silos in Ukraine, and the absence of that on the world market is worsening what's already a catastrophic hunger crisis. So what we need to see is the reopening of the ports, and to protect Ukrainian agriculture production or also the food exports that are critical to global food security," — Paul Anthem noted.
According to Viktoriia Mykhalchuk, a representative of the Food and Agriculture Organization, there's a possibility that at least 20% of this year's Ukrainian harvest will not be gathered or grown at all. At the same time, the organization together with the Ministry of Agrarian Policy and Food of Ukraine are working on alternative ways to transport stocks that are already stored in silos.
"Our organization calls to unblock ports in Odesa. We are also working with the Ministry of Agrarian Policy on alternative ways to export grain to other countries, because a very big number of countries is heavily dependent on grain supplies from Ukraine," — Viktoriia Mykhalchuk noted.
According to Paul Anthem, African countries, as well as Syria, Afghanistan and Yemen are among the countries that will be most affected by the decline in Ukrainian exports.
"We are looking at people already on the brink and facing starvation. And they were already facing a perfect storm due to Covid, due to rising food prices, due to insecurity through the conflict chiefly. And those countries could at least rely on the food that we were able to transport to them through the ports and out of Ukraine. Once we're not able to do that, this will really threaten to topple several countries over the edge," — WFP representative said.
Read more: https://mediacenter.org.ua/news