Back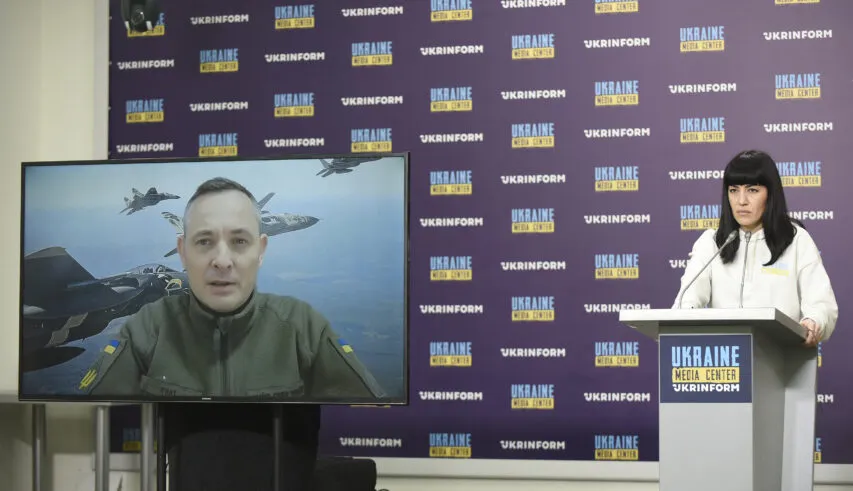 November 21, 2023, 13:58
Ukrainian pilots in Denmark are already training in flying F-16 fighter jets – Yurii Ihnat
Training missions are already underway in Denmark, and some pilots have already started airborne training missions on F-16 fighter jets alongside instructor pilots.
Yurii Ihnat, Spokesperson of the Air Forces Command of the Armed Forces of Ukraine made this report, during a briefing at the Media Center Ukraine – Ukrinform.
"Before that, there were NATO-type light aircraft that would make it easier to migrate the pilots to the F-16 multi-role jets. Now these are instructor-led flights. Every day the number of Ukrainian pilots undergoing training who are, say, experiencing the actual F-16 control levers and performing the tasks set by the instructor will increase. The next stage is independent piloting. And then, accordingly, flights for combat use in order to learn how to fight on this aircraft," explained Yuriy Ihnat.
According to Yurii Ihnat, apart from the Denmark-based training processes, the UK is teaching Ukrainian pilots how to operate F-16 combat planes, where not only airmen but also other specialists, ground staff, combat management, and aviation engineering officers are trained. Ukrainian pilots are also receiving training in the United States.
"Others who are waiting for their turn, of course, are doing their homework in Ukraine and can hone their skills on aviation simulators that are already available in virtually all air force brigades. These are actually simulators that allow you to get acquainted with an airplane in virtual reality with the minimum number of devices available. And of course, English language proficiency is also something that can be improved here at home to make it easier to prep for air missions abroad. But Ukrainian pilots have been taking English classes here, in Ukraine, in between the daily tasks of combat operations. At night, they are hunting down for Shaheds drones and missiles all together with our fighters, together with ground-based air defense troops. And during the day, they are launching missiles and bombs at the enemy," added Ihnat.
Read more: https://mediacenter.org.ua/news