Back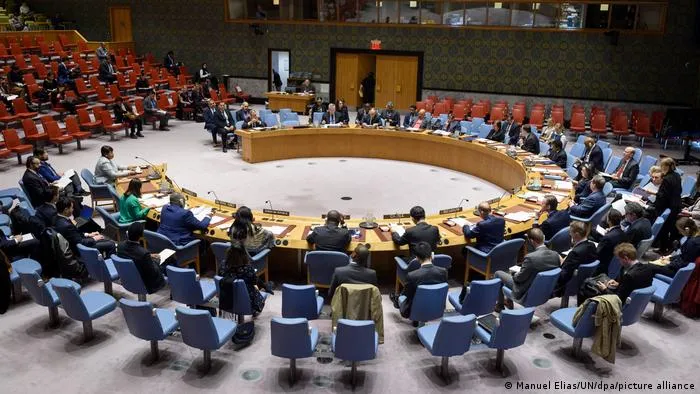 March 17, 2022, 14:07
Ukrainian diplomats are working to expel Russia from the UN Security Council – Kravchuk
Yevheniia Kravchuk, a member of parliament from the Servant of the People Party and a representative of Ukraine in the Council of Europe, informed during her briefing in Ukraine Media Center that Ukrainian MPs were working to expel Russia from the UN Security Council.
"I know that my colleagues in the OSCE are working to kick Russia out of the organization, there was an address to that end. Our diplomats are also working to expel Russia from the UN Security Council. They raise this issue every time during the meetings." – Kravchuk said.
According to her, expelling Russia from the Council of Europe is a huge victory for Ukraine, which could serve as a precedent for other international organizations to follow.
"Russia, in fact, has been expelled from Europe, as this was the only European organization to which Russia was a member. Now there are 46 countries in the Council of Europe. When a country becomes a terrorist country, it cannot belong to the group of civilized nations. Perhaps, in many years, Russia will return to the Council of Europe. For that to happen, it would need to have a democratic government, comply with all the requirements and go through the accession procedure." – MP added.
She also said that Ukraine was waiting for legal clarifications from the Committee of Ministers of the Council of Europe and the European Court of Human Rights (ECHR) regarding the fate of the cases involving the Russian Federation.
"To date, Russia has not complied with 2,000 decisions. No compensation has been paid and no measures have been taken to release people from unlawful detention. Lawyers working in this area consider that the European Convention on Human Rights will remain in force in Russia for the next half a year, meaning that new applications could be lodged with the ECHR. We are currently awaiting the legal clarifications to make sure that this process will happen exactly as described." – Yevheniia Kravchuk explained.
As reported earlier, the Committee of Ministers of the Council of Europe decided to expel Russia from the organization on 16 March.
You can follow the Ukraine Media Center's work, breaking news and latest updates via:
Telegram channel: https://t.me/lvivmediacenter
Twitter: https://twitter.com/CenterUkraine
Facebook: https://www.facebook.com/UkraineMediaCenter/
YouTube Streams: https://bit.ly/37tPlKl