Back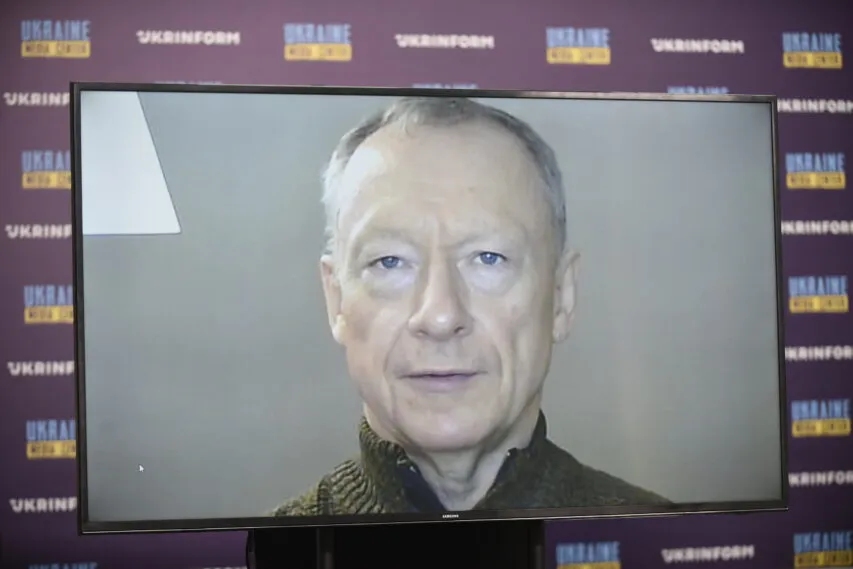 Mikhail Savva, Member of the Expert Council of the Center for Civil Liberties, Media Center Ukraine — Ukrinform
April 19, 2023, 15:41
Ukrainian justice system can convict Wagner mercenaries without involvement of international institutions — Mikhail Savva
The Ukrainian justice system is capable of convicting Wagner mercenaries, who confessed to the crimes committed in Ukraine, as the crimes were committed by the rank and file members, low-level commanders of the military company who do not have any immunity.
Mikhail Savva, Member of the Expert Council of the Center for Civil Liberties, made this statement at a briefing at Media Center Ukraine — Ukrinform.
"In this case, there is no need for international institutions. In my opinion, this is entirely a matter for the Ukrainian justice system. These crimes were committed by the rank and file members, low-level commanders. These people do not have any immunity. In this specific case, Yevgeny Prigozhin and the perpetrators of these crimes can be convicted by a Ukrainian court. I am not talking now about whether they will be in the dock, but the verdict in this case is quite possible," he explained.
Mikhail Savva is convinced that the best option is if the Ukrainian criminal justice system conducts an investigation and reaches a verdict in the case of the Wagner mercenaries' confessions.
"This is important because no international organization will take on this burden, more than 70,000 war crimes. Most of this work will be done, and there are no other options, by the Ukrainian justice system. Including high-profile cases that should also be considered by the Ukrainian justice system," he added.
In addition, Mikhail Savva noted that the criminal case against Yevgeny Prigozhin, the head of Wagner, has already been initiated by the Ukrainian Prosecutor General's Office.
"And it's not only Yevgeny Prigozhin, there are also other commanders of Wagner units. If there is a need, if the Ukrainian justice system and the ICC agree that it would be better for the ICC to consider it, then, probably, it can do so."
As reported, on April 17, the russian project Gulagu.net released a video with two former commanders of Wagner PMC units, Uldarov and Savichev confessing to war crimes in Ukraine. They described the details of the shooting of more than 20 Ukrainian children and teenagers, the blowing up of a pit with 60 wounded prisoners and the "500s" (those who decided to leave the war and refused to carry out orders to kill Ukrainians), purges of residential buildings that involved killing everyone, including children.
Read more: https://mediacenter.org.ua/news