Back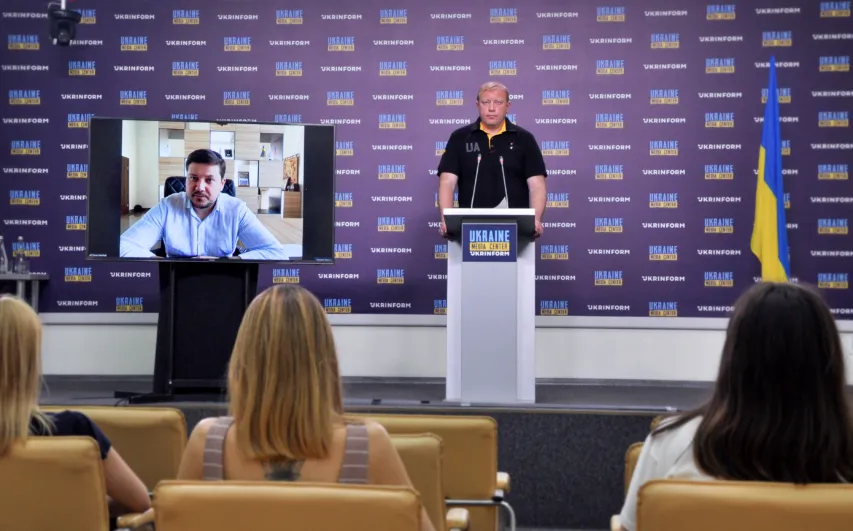 June 8, 2022, 15:18
Ukrainian farmers sow 75% of land compared to pre-war indicators, enough for domestic needs and partial exports
Deputy Chairman of "Ukrainian Agrarian Council" Public Union Denys Marchuk made this statement at Media Center Ukraine — Ukrinform.
"Farmers have sown about 75% of the area compared to last year, which is an indicator that we, as an agrarian state, will be able to provide ourselves with food, as well as be able to export grains and oilseeds, fulfill contracts, which we will enter, and earn foreign currency," — he said.
Denys Marchuk said that the war partially changed the sowing priorities. Under the conditions when we do not have the opportunity to export widely, we had to think about where to store the harvest. Some farmers switched their preference from crops that could be harvested in biggest possible amounts per hectare, such as corn, to other crops, such as soybeans. This is just as profitable, but storage costs are lower.
"Some changes happened to vegetable planting as well. We understand that the occupied territories of Kherson and Zaporizhzhia regions were suppliers №1 of seasonal vegetables. The function of replacement was taken over by the central regions. We hope that our losses won't be too great," — he explained.
The Deputy Chairman of "Ukrainian Agrarian Council" also spoke about the problems that farmers will face during the harvest.
"First of all, money and fuel are needed to harvest crops, and gathering of winter grains will begin in a couple of weeks. The spring campaign was held with certain stocks and supplies. But there are already some difficulties, so now there is a need to provide farmers with fuel. At the (border) checkpoints, fuel trucks are already passing without queuing. But this issue needs to be resolved even faster," — Denys Marchuk said.
Another big problem for farmers is financial loan rates, which rose by up to 35%. In times of war, it is difficult to find a business that can show 30% profitability. A compromise needs to be reached to reduce the interest rate. In conditions when there are no exports, when there is no working capital, it is very difficult to repay credit with very high interest, as opposed to the rates that existed before.
"Today, speaking of exports, we are talking about increasing opportunities to use land and river corridors with export potential. The numbers speak for themselves. In March we exported about 200,000 tons, in May we exported 1,740,0000 tons. We can say that with the proper work by all departments, in the future we will export about 50% of previous volumes. Let me remind you that we used to export about 5 million tons," — he said.
According to Denys Marchuk, the Ukrainian side is coping quite effectively with new export challenges, however, Western partners have some logistical problems.
Read more: https://mediacenter.org.ua/news