Back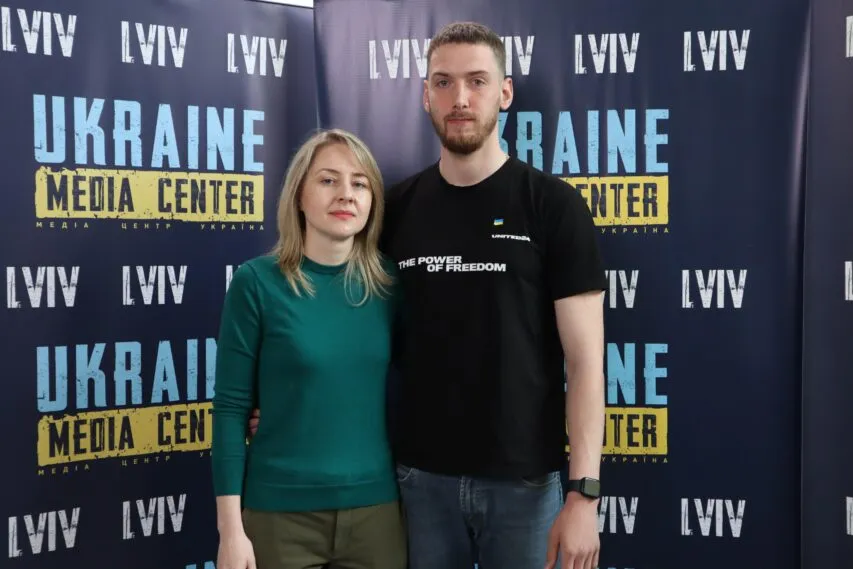 Briefing at the Media Center Ukraine-Lviv
May 8, 2023, 15:25
Ukrainian defenders have the opportunity to join mountain therapy in the Lviv region
In addition to the military, the families and relatives of the deceased heroes can also participate. Specialists, including psychologists, accompany the participants during the mountain hike. Co-founder of the Metta NGO, which organises hikes for veterans in the Carpathians, said this at a briefing at the Media Center Ukraine-Lviv.
"We try to make routes that bypass places popular with tourists. We are looking for silence and wildlife. Each group has a psychologist who works with trauma. But we do not speed up their involvement. First of all, we allow the participants to feel the communication with nature," says Yuliia Stadnytska from the Metta NGO.
Recovering through hiking in the mountains is a great alternative to typical psychological help, which scares many people away," says participant and veteran Vladyslav Koreniuk.
"Often, an internal protest is triggered before visiting a psychologist. I talked about this with my comrades. And they also say that nature therapy is the most organic therapy. After all, recovery is not so much about the presence of a psychologist but about how you react to nature: mountains, sun, birdsong. After that, you come back full and restored," says veteran Vladyslav Koreniuk, a participant in the first mountain therapy trip.
Free participation in such trips is possible thanks to the support of our American partners – Huts for Vets (Colorado) and the US Forest Service.
Read more: https://mediacenter.org.ua/news