Back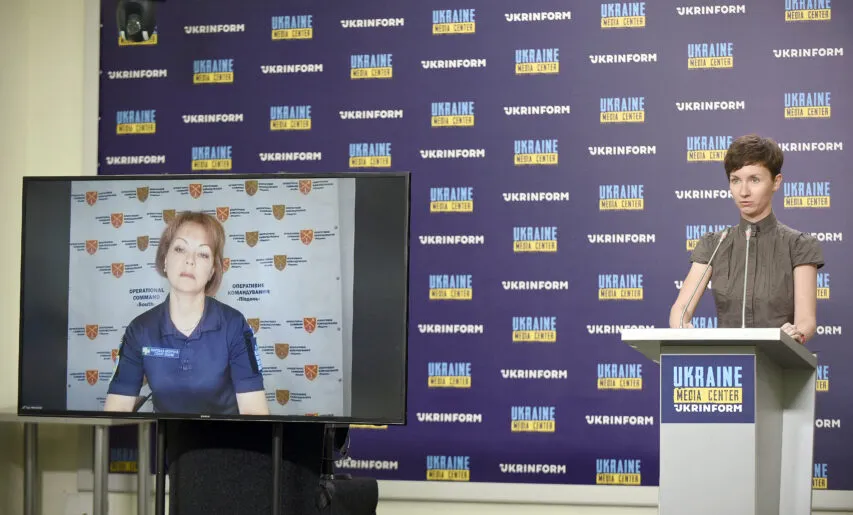 June 21, 2023, 15:10
Ukrainian defenders destroying enemy units, occupiers trying to intensify shelling – Natalia Humeniuk on situation in South of Ukraine
During a briefing at Media Center Ukraine – Ukrinform, Natalia Humeniuk, Head of the United Coordinating Press Center of Security and Defense Forces of the South of Ukraine, reported that along the Dnipro axis the Ukraine's Defense Forces slowed down their advancement, compared to Zaporizhia, but the counter-battery combat has intensified greatly.
"We keep destroying the enemy's units while they are redeploying with the high water receding. They created a man-made incident, a catastrophe that had a significant impact on their positions. And now they have to redraw maps of the minefields they had created as a means of defense against the Defense Forces of Ukraine. And the high water blew them up and scattered them to new geographical locations," she emphasized.
At the same time, Natalia Humeniuk noted that the enemy is trying to intensify shelling, and 75 cases of shelling were recorded in the past day.
"This is a return to the numbers prior to the man-made disaster that they created. If, after the water rose, they were forced to retreat to a certain distance – up to 15 km in some areas – and reduce the intensity of the fire, then now they returned to the same level of intensity," she said.
Read more: https://mediacenter.org.ua/news