Back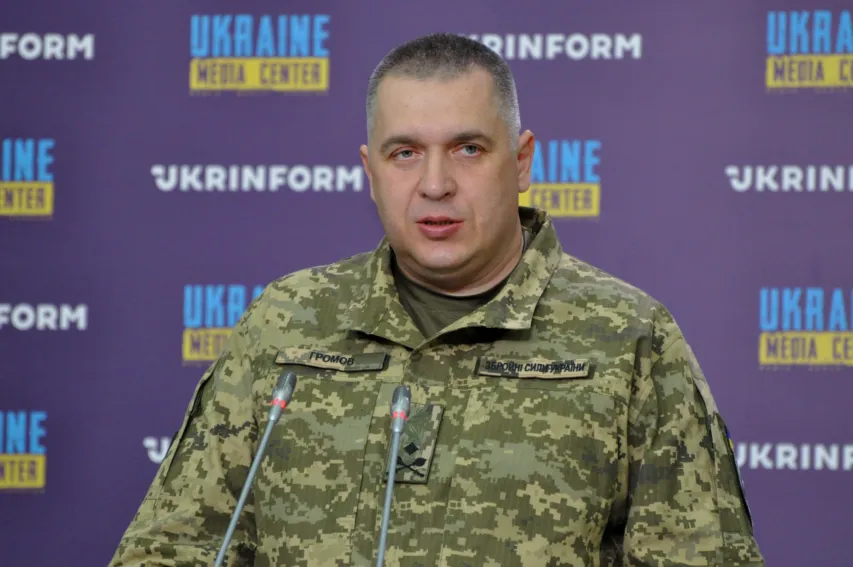 May 11, 2022, 14:47
Ukrainian army sees some success around Kharkiv, but situation remains tense at frontlines — General Staff
In certain operation areas, the Ukrainian Armed Forces were outnumbered by 10 times. It was anticipatory crisis planning, provision of troops with ammunition, training, regrouping of forces and aviation support with its further relocation to the field that allowed reversing the course of the action and driving the enemy away, Oleksiy Hromov, Brigadier General, Deputy Chief of the Main Operations Directorate of the General Staff of the Armed Forces of Ukraine said at a briefing at Media Center Ukraine — Ukrinform.
«Currently, the situation is the hottest in Lymanske direction. The enemy switched to defense after an unsuccessful assault around Kharkiv. In the Kharkiv direction, the Ukrainian Armed Forces see some success and are liberating settlements. In Izyum direction, the enemy has also switched to defense and constraining actions. The occupiers are relocating their forces to the Luhansk direction,» — he said.
Oleksiy Hromov noted that Azovstal Iron and Steelworks in Mariupol is still blocked and under assault. «The contact with those detachments is maintained. On numerous occasions, ammunition and aid had been delivered to that area. But it had been possible only until it became known to the public. After that the enemy conducted air strikes and made assistance to the defenders impossible.»
Heroic actions were displayed by the personnel of the 36th separate navy brigade, 24th, 92nd and 93rd brigades of ground forces, as well as 95th and 80th assault troops brigades and other military units.
As reported earlier, it is currently impossible to relieve Mariupol by military means.
Read more: https://mediacenter.org.ua/news