Back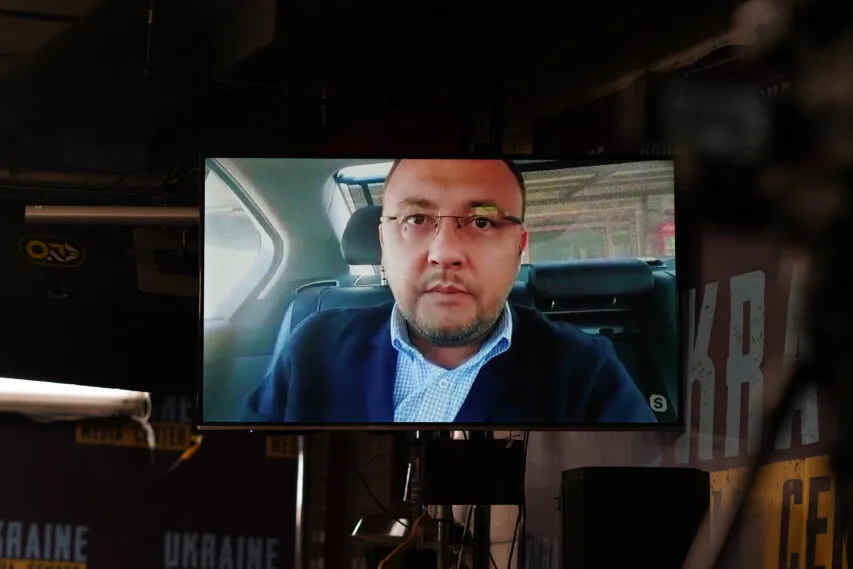 Vasyl Bodnar, Ukraine's Ambassador Extraordinary and Plenipotentiary to the Republic of Türkiye, Media Center Ukraine
October 13, 2022, 11:39
Ukrainian Ambassador to Türkiye says what Erdoğan and putin may discuss in Astana
During the meeting in Astana on October 13, the President of Türkiye and russian president may discuss the initiatives previously announced by the Turkish side. In particular, they may discuss preservation of the territorial integrity of Ukraine and negotiations between the russian federation and the Western countries. Vasyl Bodnar, Ukraine's Ambassador Extraordinary and Plenipotentiary to the Republic of Türkiye made this statement during a briefing at Media Center Ukraine.
"President Erdoğan's spokesman, Mr. Kalin, voiced two key points just before the visit to Astana. The first is that the territorial integrity of Ukraine must be ensured in any negotiation process, which is beneficial for us. The second suggestion is the idea of ​​the possibility of negotiations not only between Ukraine and russia, but between russia and the West," — Vasyl Bodnar explained.
According to the Ambassador, in this way Türkiye is trying to expand its position as a mediator in the negotiations.
"As we have already heard from the Western countries, in particular, the USA, there was a clear answer that today there is nothing to talk about because of the barbaric actions committed by the aggressor country. But I think that the Turkish side will try to find points of contact in order to continue its policy of mediation, which also has a certain reflection inside the country. First of all, it is related to the preparation for the elections. And more than 70% of the population believes that Türkiye should remain an intermediary country," — Bodnar added.
Read more: https://mediacenter.org.ua/news