Back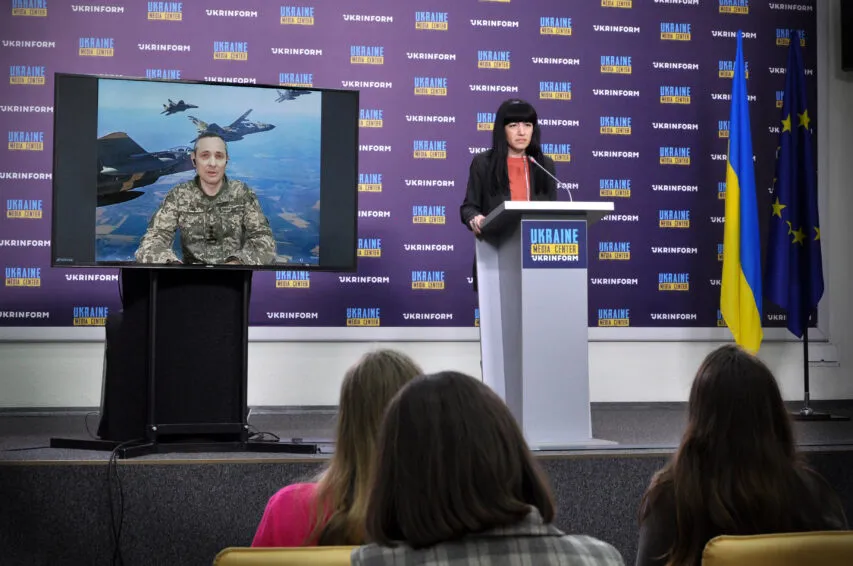 Юрій Ігнат, речник Командування Повітряних Сил ЗСУ, Медіацентр Україна - Укрінформ, 13 липня
July 13, 2022, 15:59
Ukrainian aircraft launch 1,700 airstrikes on occupiers' positions and destroy 217 enemy aircraft since February 24
This was reported by Yuriy Ignat, Spokesperson for the Air Force Command of Ukraine's Armed Forces at Media Center Ukraine — Ukrinform.
"Every day, our aviation is in the field and it carries out bombing and group airstrikes on the positions of the occupiers. The most important targets are enemy logistics targets and ammunition depots. As of yesterday, the aviation has carried out 1,700 airstrikes against the positions of the occupiers since February 24. (Ukrainian) fighter aircraft are also in the field, controlling the airspace. Also, the anti-aircraft missile forces are constantly in a state of full combat readiness," — he said.
As of today, the Air Force of Ukraine has shot down 217 enemy aircraft, 188 helicopters, and 665 UAVs. For 2.5 months, the enemy has not flown into Ukrainian airspace, which is controlled by the defense forces. They operate from the territory of russia, belarus, the Black and Caspian seas, launching various types of missiles.
"Currently, the enemy is widely using soviet-made missiles. There are already talks about russia running out of high-precision missiles. We can safely assume that they are holding back such rockets," — Yuriy Ignat said.
At the same time, the Spokesperson of the Armed Forces of the Ukrainian Armed Forces denied the enemy propaganda that four Ukrainian planes had allegedly been shot down today: "This information does not correspond to reality. All our aircraft are performing their tasks and are where they need to be."
Read more: https://mediacenter.org.ua/news