Back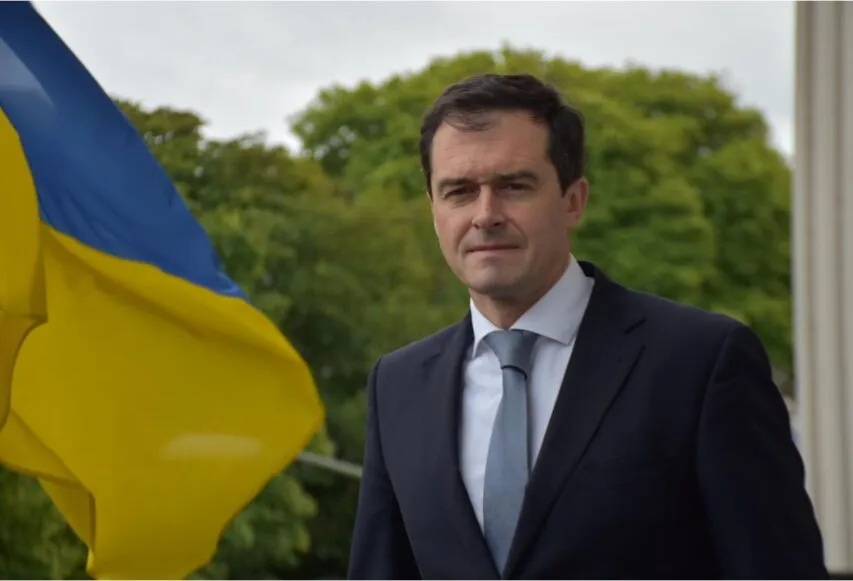 фото facebook Vsevolod Chentsov
June 6, 2022, 14:36
Ukraine would like to see full embargo on russian oil and gas in next package of sanctions — Head of Ukraine's Mission to EU
Ukraine demands a full embargo on russian energy and increased pressure on russia's financial sector in the next package of sanctions. Head of the Ukrainian Mission to the European Union Vsevolod Chentsov spoke about this during a briefing at Media Center Ukraine. According to him, Ukrainian diplomats are seeking, first of all, a ban on the export of russian pipeline oil, as well as russian gas.
"Gas dependency is high in several EU countries. They can start by limiting the supply of liquefied gas from russia. Work needs to be done on alternative ways to supply gas to the EU. And such work is actively underway," — Vsevolod Chentsov said.
Also, Ukraine expects additional measures to block the russian fleet and increased pressure on russia's business elite in the next package of sanctions. As for the financial sector Ukraine advocates for disconnecting more of russian and belarusian banks from SWIFT.
"Although some of these measures do not have an immediate effect, together they are gradually stifling the russian economy. Even russian sources predict a 6-10% drop in their GDP this year. And negative or zero growth over the next few years. This is the price that the russian people and the russian economy must pay for the aggression in Ukraine," — the Head of Ukraine's Mission to the EU said.
As reported, on June 3, the EU Council approved the sixth package of economic and personal sanctions against russia and belarus. In particular, the EU has banned the purchase, import or transportation of crude oil and some petroleum products from russia to the European Union.
Read more: https://mediacenter.org.ua/news