Back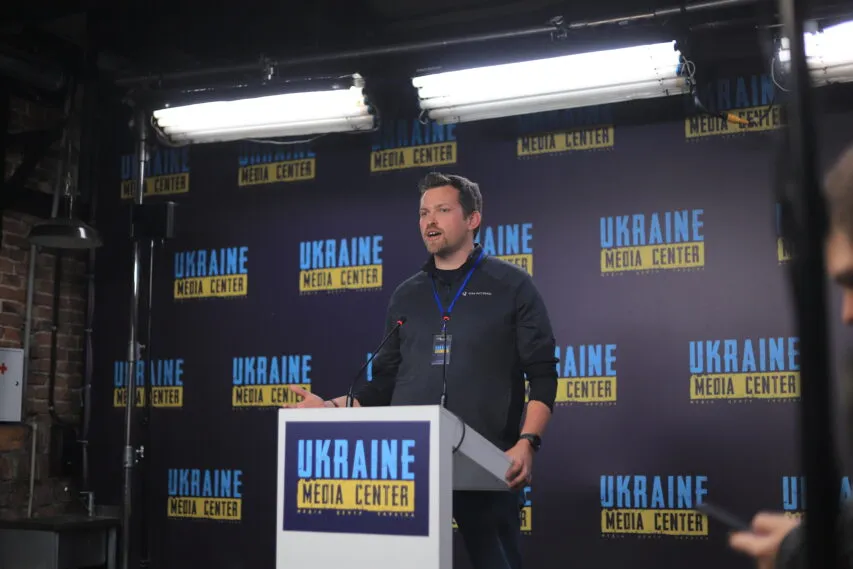 April 12, 2022, 13:53
Ukraine to receive an innovative medical evacuation system for helicopters worth more than USD 500,000
Vita Inclinata Technologies CEO Caleb Carr said during a briefing at Ukraine Media Center that an innovative system developed by his company, which allows faster and safer evacuation by air, in particular, from the battlefield, had been brought to Ukraine from the United States. With the help of the system, the evacuation of the wounded by helicopter takes 2 minutes instead of the regular 20 minutes. The system to be installed on helicopters is called Vita Rescue System. It costs USD 500,000 and helps stabilize medical stretchers attached to the aircraft.
According to Caleb Carr, the system will be installed on a Ukrainian Mi-8 helicopter. Training for Ukraine's State Emergency Service will take place tomorrow. The training will last for 4-6 hours as, according to the developer, Vita Rescue System is extremely easy to use.
Caleb Carr says he once lost a friend because the rescue was not carried out properly. This prompted him to work in the field of medical evacuation. When the war broke out in Ukraine, he could not stand aside.
«We were deeply moved by seeing what is going on here, because the mission of our company is to save lives. We want to use our tools where life needs to be saved the most. In Ukraine, we have been working to help the wounded since the beginning of the war and will continue to work until it is over»,— Caleb Carr says.
The entrepreneur adds that he communicates with the Ukrainian Government and is constantly working on innovative solutions in various fields. After all, he wants Ukraine to be the first to receive designs that russia will never get.
The United States Army and Air Force currently use the Vita Rescue System. Caleb Carr calls on the US defense industry to follow the example of his company and provide Ukraine with a variety of medical, rescue and protective equipment.
Ukraine Media Center. Follow the news via the links below:
Website: https://mediacenter.org.ua/
Twitter: https://twitter.com/CenterUkraine
Facebook: https://www.facebook.com/UkraineMediaCenter/
YouTube: https://bit.ly/3whbxSm
Telegram: https://t.me/lvivmediacenter