Back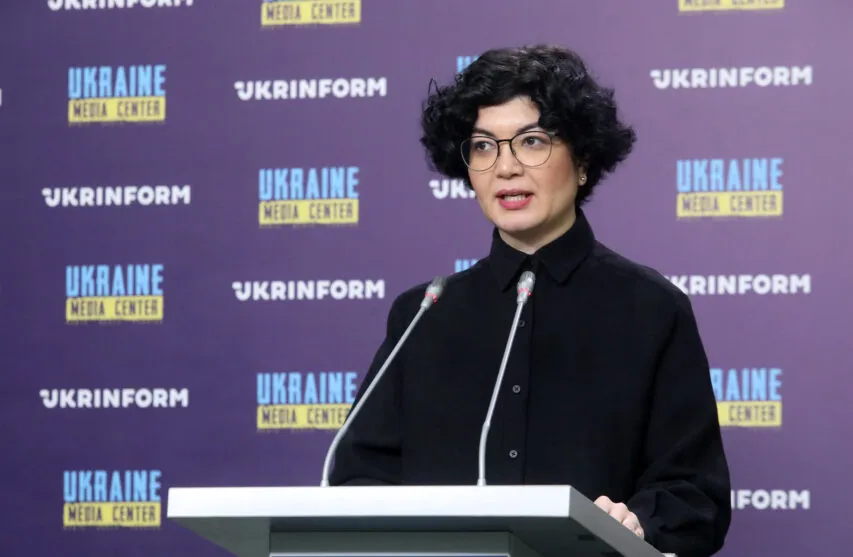 February 17, 2023, 17:36
Ukraine to mark the Day of Resistance to Occupation of Crimea for the third time on February 26: special events are planned — Representative of the President of Ukraine to the AR of Crimea
The President of Ukraine declared the Day of Resistance to the Occupation of Crimea on February 26, back in 2020. Tamila Tasheva, Permanent Representative of the President of Ukraine to the Autonomous Republic of Crimea, spoke on the resistance of Crimean residents and the special program on a special occasion during a briefing at the Media Center Ukraine — Ukrinform.
"The resistance continues. We see a new stage of persecution on the peninsula, especially after the launch of an all-out invasion. The resistance has probably never been so pro-Ukrainian tangibly and visually since the beginning of the occupation. The resistance until 2022 was more based on human rights issues. What's happening now is a resistance manifesting in playing Ukrainian songs at weddings, broadcasting post-invasion Ukrainian songs related to culture and war songs in classrooms, people distributing leaflets with info on the full-scale invasion and the victims. These are hundreds of people who are resisting," — Tasheva noted.
According to Ms. Tasheva, a number of events are planned to mark the Day of Resistance, including:
On February 25, at 15:00, the Oscar cinema will host a screening of the documentary film "How It Was", which tells the stories of Ukrainian soldiers who were the first to face hybrid warfare tactics and remained true to their oath. 50% of the funds from the sale will be directed to the Come Back Alive Foundation.
On February 26, at 16:00, the Cinema House, together with the NGO Crimea SOS, will host the first screening of the film "Voice from the Crimea: Nariman Dzhelyal" dedicated to Nariman Dzhelyal, the first deputy chairman of the Mejlis of the Crimean Tatar people, who is illegally being detained by the Russian authorities.
On February 27, the Office of the Ombudsperson will hold a joint event with the Presidential Administration on human rights violations on the peninsula.
On February 27, in cooperation with PEN Ukraine, the event "Solidarity Art" will be held, which will feature works by contemporary Ukrainian artists dedicated to political prisoners. Famous musicians, actors, and directors will take part in the event.
Read more: https://mediacenter.org.ua/news