Back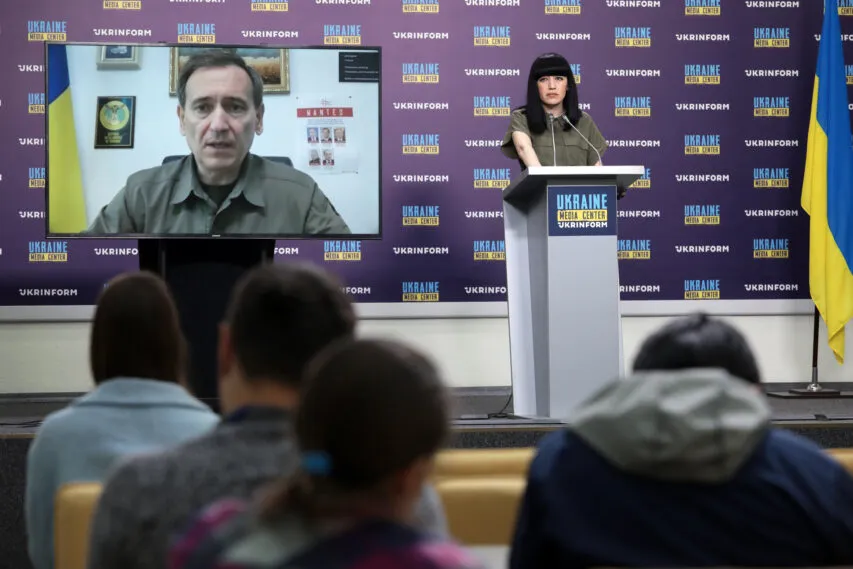 Fedir Venislavskyi, People's Deputy of Ukraine, Member of the Parliamentary Committee on National Security, Defense, and Intelligence, and Representative of the President of Ukraine to Verkhovna Rada of Ukraine, Media Center Ukraine – Ukrinform
May 22, 2023, 13:20
Ukraine to definitely receive fighter jets this year – Fedir Venislavskyi
The G7 summit resulted in some critical signals and decisions for Ukraine. Notably a United States military aid package of what there is a pressing need for in Ukraine now. It was also agreed to start training for Ukrainian pilots to master Western fighter jets.
It was emphasized by Fedir Venislavskyi, People's Deputy of Ukraine, Member of the Parliamentary Committee on National Security, Defense, and Intelligence, and Representative of the President of Ukraine to Verkhovna Rada of Ukraine at a briefing at the Media Center Ukraine – Ukrinform.
"All this is the result, and in my opinion, the most significant result that our delegation and President Volodymyr Zelenskyy personally managed to achieve," he said.
Mr. Venislavskyi noted that the major effort to train the Ukrainian military on Western fighter jets can be compared to the thorny path that was once passed in the issue of providing Ukraine with tanks.
"And if we can now evaluate this step that has been taken in recent days, it means that Ukraine is following the path, in its same way, as with 'Tank Coalition'. At that time, Ukraine tank crews first started training on western tanks and then followed Western heavy tanks batches handing over. Now Ukraine's army is already performing our combat missions directly at the front. That is why I am fully convinced that Ukraine will definitely receive the aircraft this year," he emphasized.
The MP also emphasized the importance of the bilateral talks that took place on the sidelines of the Group of Seven summit on Ukraine's further receipt of long-range missiles and air defense systems that will help protect Ukrainian skies more effectively.
"And of course, according to the president and the military leadership's repeated statements, we need more ammunition and long-range artillery systems. But all this together shows that the entire civilized world and the world's most powerful economies have emphasized that they stand on Ukraine's side, that they support Ukraine, and so it shall continue," Fedir Venislavskyi added.
According to the politician, the G7 summit outcomes show that Ukraine has consolidated all modern developed Western countries around it.
"The Group of Seven country's leader's final statement of them reaffirming Ukraine's sovereignty over all the territories that have been occupied since 2014 as well as the restoration of Ukraine and the withdrawal of Russian troops – all this shows that Ukraine has united all modern developed Western countries around it, and this will undoubtedly help us both in ending the war and in the post-war state reconstruction."
Read more: https://mediacenter.org.ua/news