Back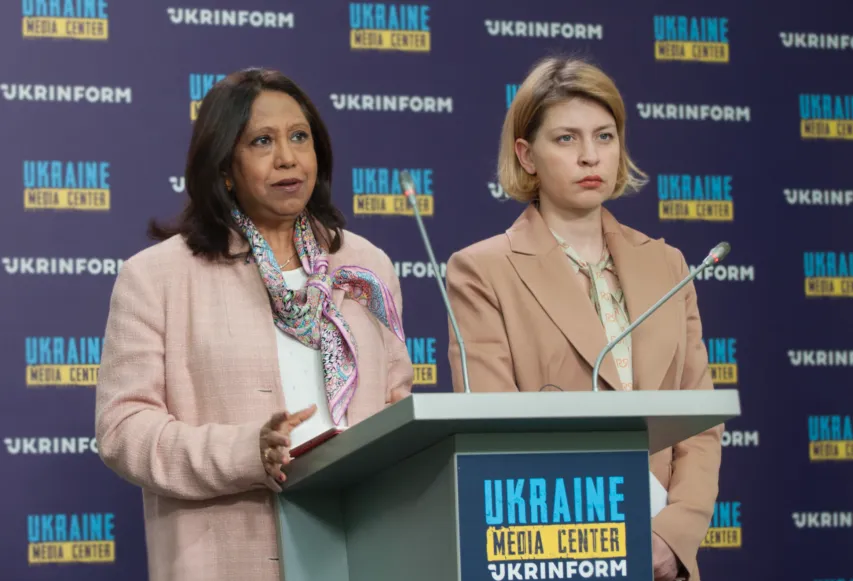 May 3, 2022, 19:31
Ukraine steps up cooperation with the UN Action against Sexual Violence in Conflict
Olha Stefanishyna, Deputy Prime Minister for European and Euro-Atlantic Integration, said during a briefing at Media Center Ukraine – Ukrinform that the government of Ukraine had signed the Memorandum with Pramila Patten, the Special Representative of the UN Secretary-General on Sexual Violence in Conflict, on urgent cooperation measures concerning assistance and support to victims of sexual harassment during the war.
«Today we hear about cases of sexual violence not only against women, but also against children, the elderly, and men. We have a law enforcement system, all these crimes are documented. However, we must step up our efforts to record such crimes. We plan to deploy special centers for citizens to receive medical and psychological assistance throughout Ukraine, but primarily in locations with a large number of migrants,» – Olha Stefanishyna said.
She added that since the beginning of the war, Ukraine had deployed 24 mobile groups that provide psychological assistance to affected citizens.
Olha Stefanishyna expressed hope that the UN would review resolutions on crimes committed during the war.
In turn, Special Representative of the UN Secretary-General on Sexual Violence in Conflict Pramila Patten noted that sexual crimes during the war remained the most silenced and hidden crimes.
«I came to Ukraine during the war because the world is shocked by sexual crimes. We cannot stay away from such atrocities in our UN office. We have repeatedly called for all perpetrators to be brought to justice and for such actions to be curbed in the future. Many people who have suffered from violence are scared to tell their stories. Our call for victims of violence is to break the silence, because sexual violence is also a weapon,» – Pramila Patten said.
Read more: https://mediacenter.org.ua/news