Back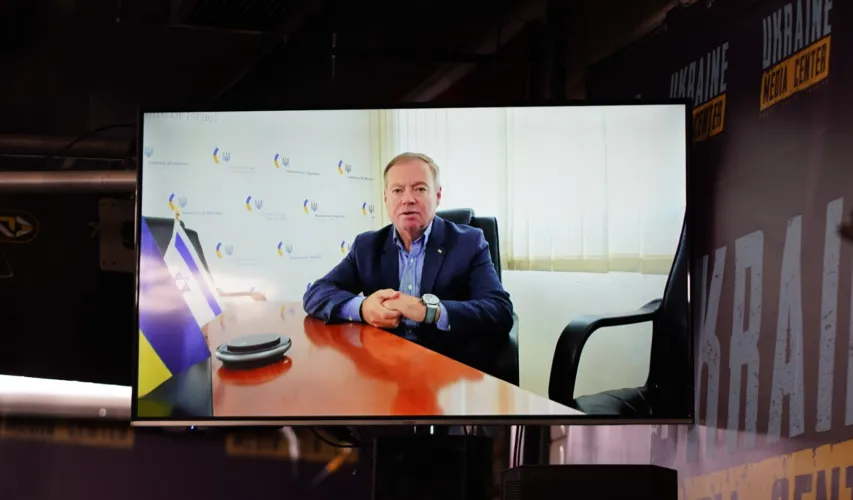 Yevgen Korniychuk, Ambassador Extraordinary and Plenipotentiary of Ukraine in Israel, Media Center Ukraine
November 1, 2022, 12:46
Ukraine's Voting at the UN Was Used to Play a Political Card the Day Before the Knesset Election — Ukrainian Ambassador in Israel
Ukraine's voting for a draft resolution on the prevention of nuclear weapons in the Middle East was used to play a political card the day before the Knesset election. Yevgen Korniychuk, Ambassador Extraordinary and Plenipotentiary of Ukraine in Israel, made this statement during the briefing at Media Center Ukraine.
"This draft resolution mentions Israel only once. From the point of view that the countries that support this resolution call on the nuclear-armed states to get rid of such weapons. We voted for the draft resolution, as we have voted for the last 20 years. But yesterday there was a huge hype in Israeli press that Ukraine betrayed Israel, that this was a stab in the back. This is an example of using such situations by politicians to discredit our country. They say that you do not support us, and this is a good reason not to supply you with arms," Yevgen Korniychuk explained.
According to the Ambassador, diplomatic officials did everything possible to explain Ukraine's position in Israel.
"Our arguments were simple. We spoke several times in the press yesterday, saying that, firstly, this is a preliminary resolution; secondly, that Ukraine is one of the first countries that got rid of nuclear weapons and stood for global denuclearization; and thirdly, Israel has never recognized that it has nuclear weapons. However, all these arguments against the background of an orchestrated anti-Ukrainian campaign had a certain effect, but not enough. On the day before elections, absolutely everyone makes attempts to play the Ukrainian card: both the right- and the left-wingers," Ambassador Extraordinary and Plenipotentiary of Ukraine in Israel said.
Recall that on November 1, early elections to the 25th Knesset began in Israel. This is the fifth election for the last four years.
Read more: https://mediacenter.org.ua/news