Back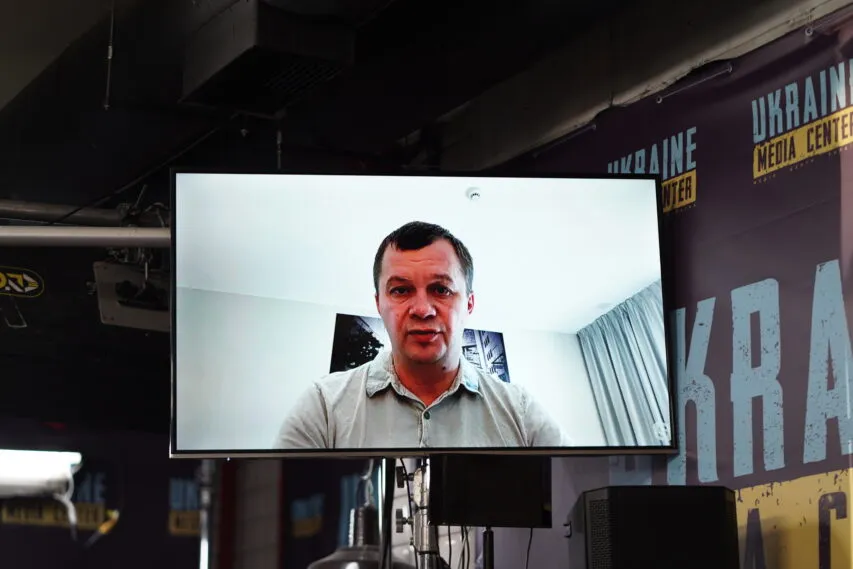 Тимофій Милованов, президент Київської школи економіки у Медіацентрі Україна, 5 липня
July 5, 2022, 12:02
"Ukraine's Recovery May Require Up To USD 750 Billion," Tymofii Mylovanov
Up to USD 750 billion may be required for Ukraine's recovery after the war. Tymofii Mylovanov, President of Kyiv School of Economics, Minister of Economic Development (in 2019-2020), and Advisor to the Head of the Office of the President of Ukraine, stated this during his briefing at Media Center Ukraine. According to him, these were calculations presented at the Ukraine Recovery Conference taking place in Lugano, Switzerland.
"The totals mentioned range from USD 500 to 750 billion over 10 years. Speaking of the Fast Recovery and the money needed, we have a USD 17-billion program and a larger USD 65-billion program," Tymofii Mylovanov said.
According to Mylovanov, Ukraine suggests a program focusing on 15 projects, including three core projects. They cover the reconstruction of homes and support to the people, logistics, and energy sector.
According to the President of the Kyiv School of Economics, Ukraine's losses due to russian aggression have already reached USD 100 billion.
"The amount needed for reconstruction will be even larger because the recovery of direct losses calls for the improvement. So, about USD 165 billion are needed here. The overall losses, including foregone profits, lost GDP, and human capital, total about USD 500 to 750 billion," Mylovanov explained.
According to earlier reports, the Kyiv School of Economics gathers information about russia-inflicted losses under its "Russia Will Pay" project. The project is supported by the Ministry of Economy, Ministry of Reintegration, Ministry of Infrastructure, Ministry of Communities and Territories Development, and the Prosecutor General's Office of Ukraine.
Read more: https://mediacenter.org.ua/news