Back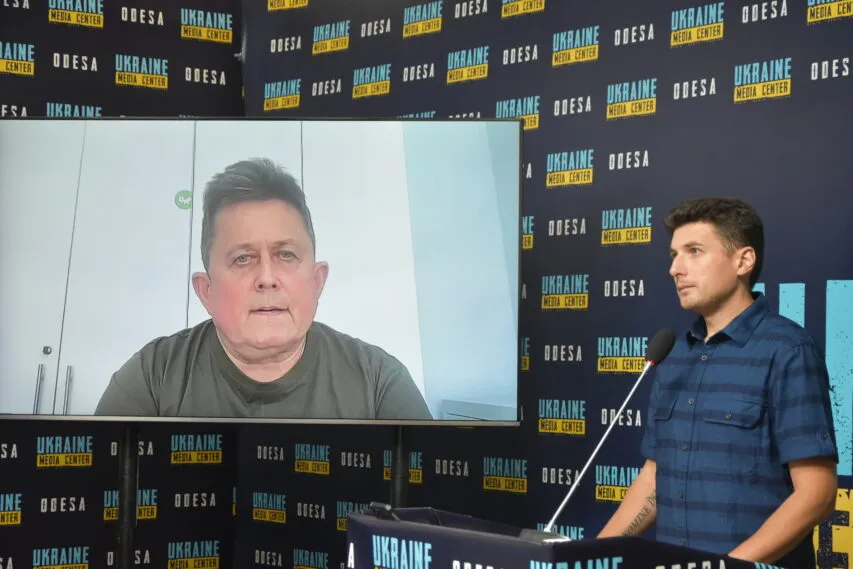 Photo by Media Center Ukraine – Odesa: Andriy Ryzhenko, captain 1st rank of the Ukrainian navy reserve, strategic expert at "Sonata"
August 1, 2023, 16:51
Ukraine's Navy needs help from allies to protect Black Sea navigation – Naval expert
This could include aircraft, air defense systems and mobile missile boats. This opinion was expressed by Andriy Ryzhenko, Captain 1st Rank of the Ukrainian Navy Reserve, strategic expert of the Sonata Company, at a briefing at the Media Center Ukraine – Odesa.
He noted that mines are currently the main threat to navigation in the Black Sea, and the Ukrainian Navy must continue to search for and destroy them.
"We have missiles in service that can keep russians at a distance of 200 kilometers from our ports. Our air force can also be a significant countermeasure. There is a possibility that the United States will give us four NASAMS systems, which will provide cover and ensure the safety of navigation in our territorial waters. In the medium term, F-16 air jets will have a great impact on the situation. They can attack enemy ships," the expert noted.
Ryzhenko added that another weapon that would help Ukraine ensure the safety of navigation is small mobile boats. They could quickly strike the enemy in the south of the Crimean Peninsula and in the area of Novorossiysk, where russian submarines are based.
"We could get such boats from our partners, they could enter our waters along the Danube. And modern technology allows us to arm even unmanned boats with powerful missiles," – Ryzhenko said.
Read more: https://mediacenter.org.ua/news