Back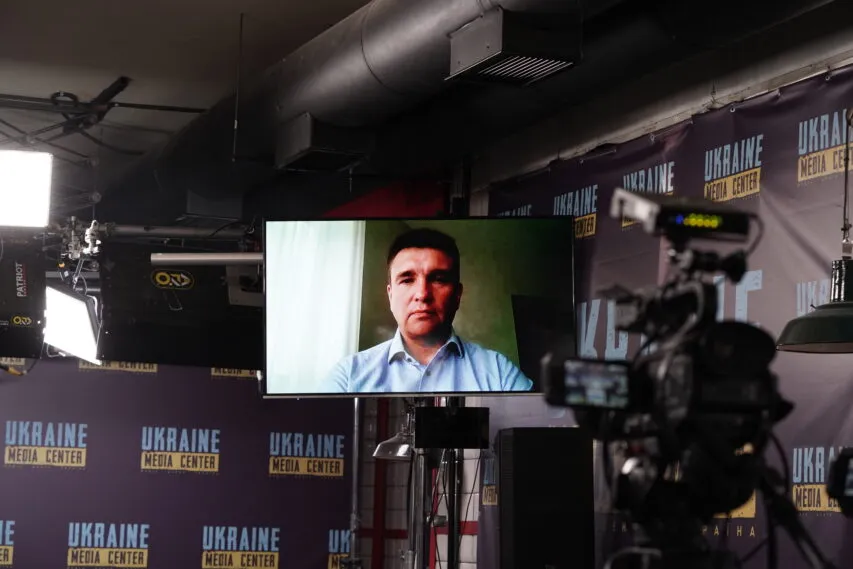 Павло Клімкін, дипломат та міністр закордонних справ України (2014—2019) у Медіацентрі Україна, 22 червня
June 22, 2022, 11:24
"Ukraine's EU Candidacy Will Influence the Course of War Positively by Making the EU Interested in Our Victory," Pavlo Klimkin
The EU candidacy will strengthen support for Ukraine by the partners. Pavlo Klimkin, a diplomat and Ukraine's Minister of Foreign Affairs in 2014–2019, told this during his briefing at Media Center Ukraine.
"It does not mean they will give us 100 units of some weapon more at once. But, if they consider us a part of their future, they will be interested in our victory, and we can't do without it. If the EU accepts our candidacy, the European Union will become invested in our victory," Pavlo Klimkin stated.
The diplomat is unquestioningly certain that the EU summit's decision on Ukraine's candidacy will be positive.
"The decision has been made. We all know about it, but the decision is like a traffic light turning from amber to green. This traffic light is controlled not only by politicians. Decisions are made by heads of state and heads of government. Today, this decision is supported by most citizens, and this is the crucial factor," Ukraine's former foreign minister explained.
It was reported that a final decision on giving Ukraine EU candidacy had to be made by the EU summit on June 23 and 24. None of the 27 EU member states plans to vote against it.
Read more: https://mediacenter.org.ua/news