Back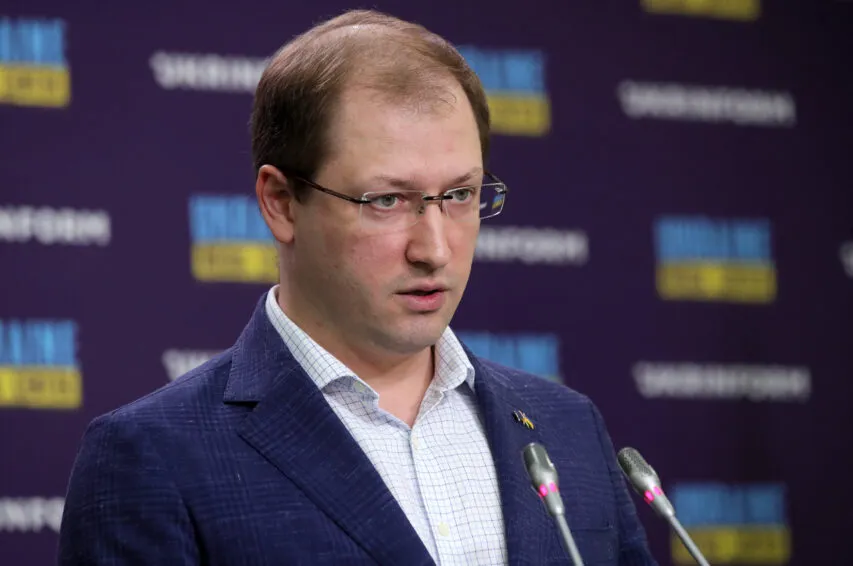 Ruslan Strilets, Minister of Environmental Protection and Natural Resources of Ukraine, Media Center Ukraine — Ukrinform
September 1, 2022, 14:38
"Ukraine's Environment Sustained about UAH 1 Trillion of Damage due to the russian Aggression," Ministry of Environmental Protection
Over the past six months of the all-out invasion, the Ministry of Environmental Protection recorded over 2,000 cases of destruction of natural ecosystems. More than 300 materials were submitted to law enforcement agencies, and the investigation is ongoing.
Ruslan Strilets, Minister of Environmental Protection and Natural Resources of Ukraine, stated this at Media Center Ukraine — Ukrinform.
"Specialists are calculating the damage caused to Ukraine's environment. According to preliminary estimates, the damage sustained over the past six months is UAH 962 billion worth. The calculations continue," the Minister said.
The damage from air pollution amounts to UAH 923 billion; the damage to the soil and land to UAH 138 billion.
Ruslan Strilets emphasized that nature knew no borders, so russians are causing damage to the whole world. In Ukraine, 40 oil tank farms were blown up, with over 499,000 tonnes of toxic substances emitted into the atmospheric air as a result.
"They launched over 3,500 missiles on Ukraine, with all the ensuing emissions into the atmospheric air and soil contamination. Over 46 million tonnes of contaminants were emitted into the air during all the explosions within our territory," he stated.
The environmental emergency headquarters, which consists of domestic specialists and international partners, is working in Ukraine. It calculates the damage and develops the methodologies to be submitted to international tribunals with claims for compensation. All claims against russia will be submitted by the Ministry of Justice and the Ministry of Environmental Protection and Natural Resources of Ukraine according to the generally applicable procedure
Read more: https://mediacenter.org.ua/news