Back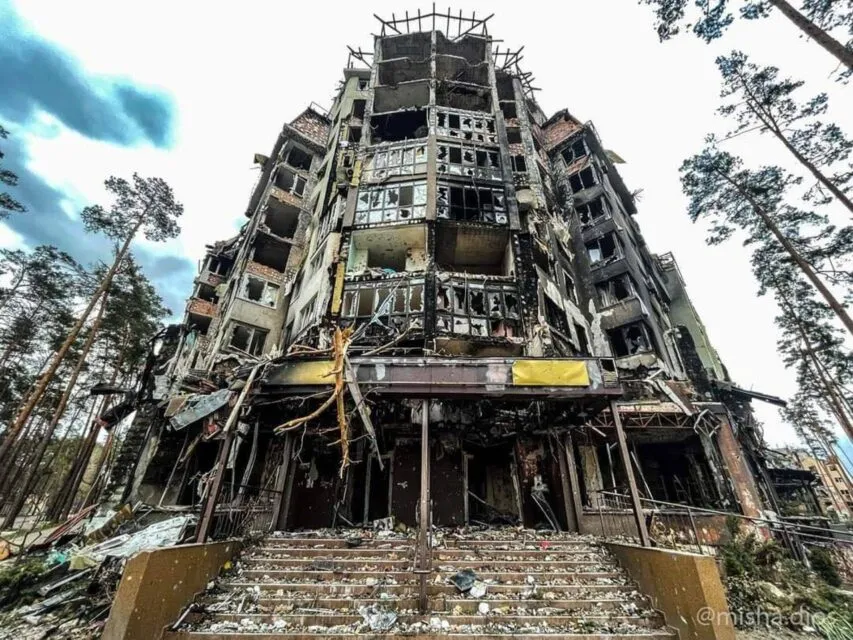 фото telegram Олександр Маркушин
May 24, 2022, 14:40
"Ukraine's Direct Losses from russia's Invasion Amount to USD 100 Billion, While Indirect Losses Can Be As High As USD 600 Billion," Kyiv School of Economics
The damage caused by russia to Ukraine over the period of its all-out invasion amounted to USD 100 billion. These are direct losses only. Indirect losses can be as high as USD 500 to 600 billion. Tymofii Mylovanov, Advisor to the Head of the Office of the President of Ukraine, stated this during his briefing at Media Center Ukraine. According to him, the KSE monitors all damage caused to Ukraine after the start of the invasion. To this end, the Russia Will Pay project was created.
"Every week, we monitor documented direct losses; we describe them and estimate the potential cost of reconstruction. These estimates are published by The Washington Post, The New York Times, and Financial Times. The world needs to know how much money is needed to rebuild and support Ukraine," Tymofii Mylovanov explained.
According to him, there are discussions in the world about how to raise funds for the reconstruction of Ukraine. For instance, they consider confiscation of russian assets to be used later for rebuilding our economy and compensate both our citizens and Ukrainian businesses for the incurred losses.
"The entire world is discussing how much money is required and how to raise it," the President of Kyiv School of Economics stated.
The Russia Will Pay project by the Kyiv School of Economics collects details of the pecuniary damage caused to citizens and the state due to the russian invasion. The Government of Ukraine will need these data for its claims for the restitution of this damage against russia at international courts.
Read more: https://mediacenter.org.ua/news