Back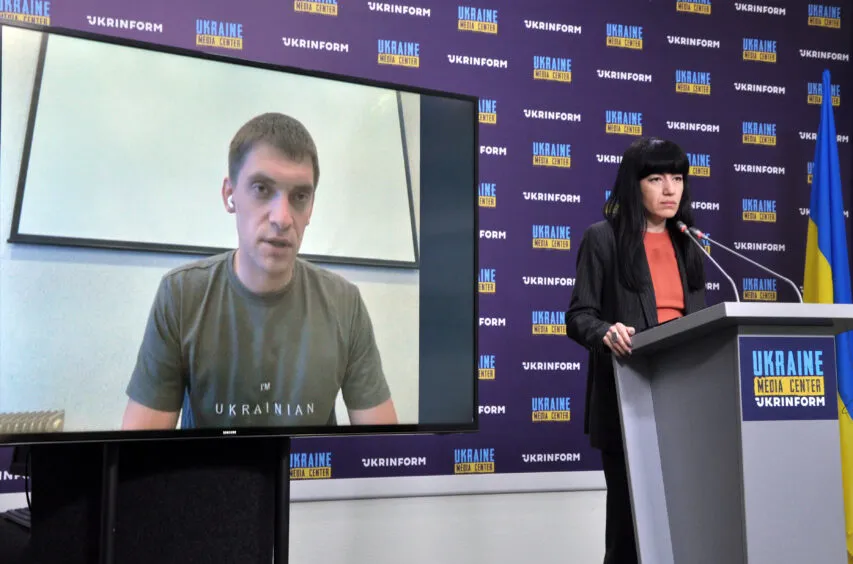 Іван Федоров, міський голова Мелітополя, Медіацентр Україна - Укрінформ, 13 липня
July 13, 2022, 13:32
Ukraine's Armed Forces Destroyed a Lot of Equipment and Personnel in Melitopol – russians Plan an Attack
Ivan Fedorov, Melitopol's mayor, stated this during his briefing at Media Center Ukraine — Ukrinform.
"The situation became tenser over the last two weeks. Our defenders do not let ruscists keep living in peace – the invaders' cargo train was derailed, a railway bridge was blasted, and a military unit of invaders was destroyed. From this day on, russians realize that they won't be able to survive in Melitopol. Yesterday, Ukraine's Armed Forces neutralized one more base of the invaders near Myrne. People under the occupation are glad to hear such news; however, the invaders and collaborators keep their pressure. Yesterday, a henchman of the invaders tasked to manage health care gathered the people and ordered them to prepare for the offensive," he said.
According to Fedorov, russians stopped permitting the Melitopol locals to leave the city from yesterday on. Earlier, 300 to 400 cars were leaving the city for Zaporizhia daily. However, only 30 cars were able to leave Melitopol yesterday.
"We realize that the invaders are going to use our people as human shields. They are gathering them at the checkpoint in Vasylivka to deploy their forces. Those who managed to escape the occupation keep saying that being in Ukraine-controlled territory is like a breath of fresh air," the mayor emphasized.
We managed to keep delivering medicines to the occupied territory thanks to volunteers. However, there are issues with medicines for blood and the donor blood itself.
"russians open all the boxes, and we cannot maintain the temperature required for these medicines," he explained.
Read more: https://mediacenter.org.ua/news