Back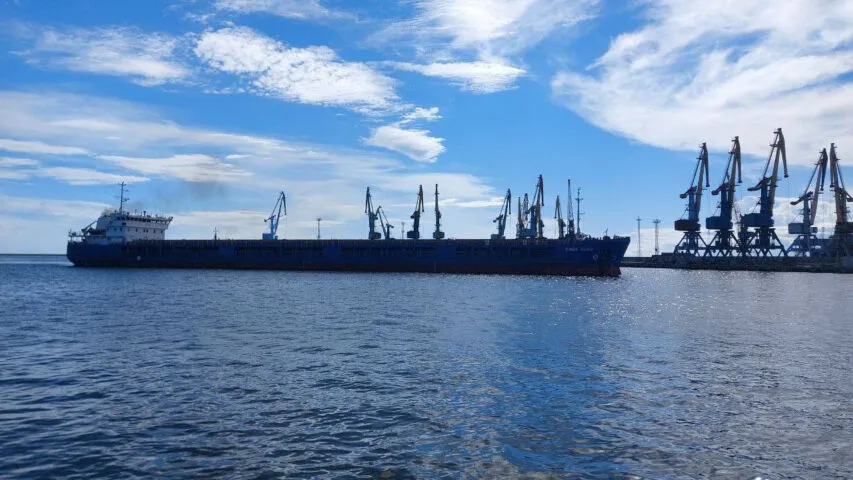 July 10, 2023, 16:34
Ukraine ready to guarantee safety within its territorial waters – Denys Marchuk on setting up 20-billion-hryvnia fund to insure commercial vessels
About UAH 20 billion have been allocated to the program guaranteeing the safety of vessels that transport agricultural products within the framework of the "grain agreement."
Denys Marchuk, Deputy Chairman of the Ukrainian Agrarian Council, made this statement during a briefing at Media Center Ukraine – Ukrinform.
"Ukraine acts as a guarantor of the passage of ships in its territorial waters. We have launched state funded insurance for commercial vessels through – about UAH 20 billion will be used for this program. This will be an additional tool to ensure that Ukraine is ready to fulfill its obligations and guarantee security within its territorial waters," he emphasized.
According to Denys Marchuk, the market reacted quite positively to the creation of the insurance fund.
"As far as I know, there are already commercial companies and traders who have agreed to send their ships. This is an indicator that, in addition to guarantees, these countries also believe in the Armed Forces of Ukraine. Because, without the Armed Forces, it would actually be very difficult to make such a maneuver and create the possibility for ships to pass through the corridors," he noted.
In addition, Denys Marchuk pointed out certain confirmations from Türkiye, which also indicate an optimistic development of the situation with the export of Ukrainian agricultural products.
"We received confirmation from Türkiye that they are ready to guarantee passage through the corridor to the Bosporus with their naval forces, which also leads to a rather optimistic view on the future of the export of Ukrainian products," he added.
Read more: https://mediacenter.org.ua/news