Back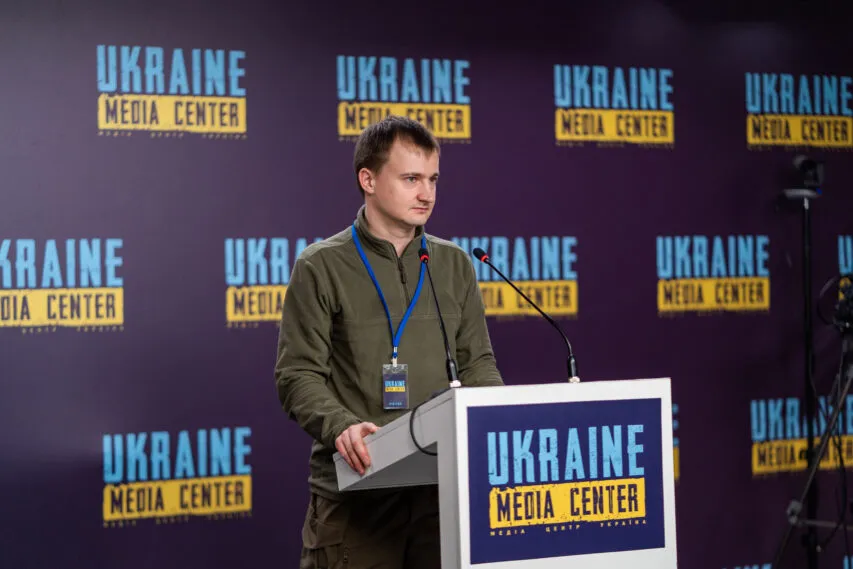 April 9, 2022, 12:41
"Ukraine Needs to Prepare for a Long War and Should Not Stop Helping Ukraine's Armed Forces," Taras Chmut
Ukrainians and their international partners mustn't stop helping Ukraine's Armed Forces and the state, for instance, in the info space, by informing the world about crimes perpetrated by the russian federation. Taras Chmut, Director of Come Back Alive Foundation, stated this during his briefing at Ukraine Media Center in Lviv.
"It is important to remember that the war is not over and that this operational pause will result in a new large-scale war, regardless of how long it takes—a week, a month, or eight years like before. Therefore, we need to keep it in mind and prepare for this war," Taras Chmut stated.
It means that Ukraine's citizenry and concerned people from the whole world should continue to support the Army and, at the same time, begin with upgrading and transforming the Armed Forces.
The Come Back Alive charity's director also emphasized how active Ukrainians are in helping the Army. This intensive support motivated the Foundation to transform and develop. As a result, its budget grew from UAH 30 million per year to UAH 2 billion per month since russia's invasion of Ukraine.
Ukraine Media Center. Follow the news via the links below:
Website: https://mediacenter.org.ua/
Twitter: https://twitter.com/CenterUkraine
Facebook: https://www.facebook.com/UkraineMediaCenter/
YouTube: https://bit.ly/3whbxSm 
Telegram: https://t.me/lvivmediacenter