Back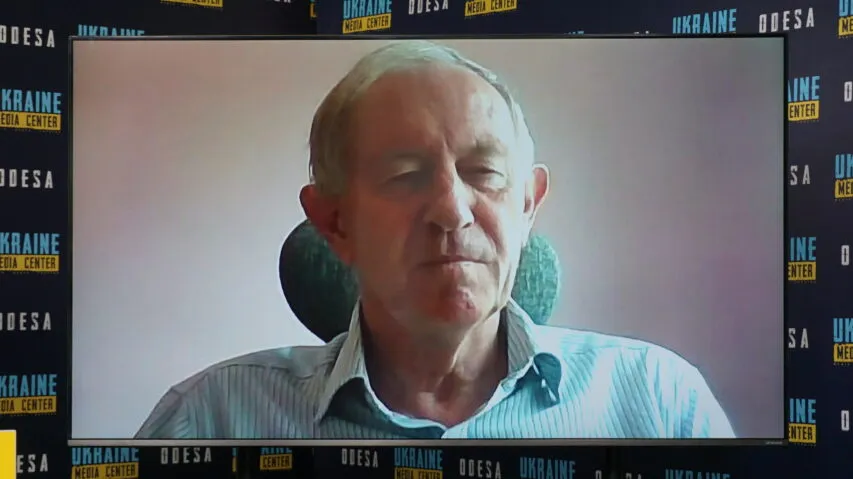 Photo by Media Center Ukraine – Odesa: Glen Grant, British army lieutenant colonel (retired), former adviser to the minister of defense of Ukraine
August 9, 2023, 17:05
Ukraine needs to intensify naval drones attacks – British expert
This will help isolate Crimea as a logistics hub for the russian group of troops in southern Ukraine. This opinion was expressed at a briefing at the Media Center Ukraine – Odesa by Glen Grant, British army lieutenant colonel (retired), former adviser to the minister of defense of Ukraine.
"Crimea needs to be isolated from mainland russia. If russia is unable to supply the goods it needs for the army through the Crimean bridge, it will be in trouble. If drones attack ships that also supply cargos to the russian army in Crimea, russia will be in trouble. Therefore, we require more of these drones. They need to be equipped with more powerful engines so that they can carry more explosives. So that russian ships are afraid to go to the Black Sea," the expert said.
Mr. Grant also added that attacking ammunition depots in Crimea is a good strategy, but it indirectly affects the situation on the front line. In his opinion, it is necessary to destroy any enemy infrastructure on the front line.
Read more: https://mediacenter.org.ua/news