Back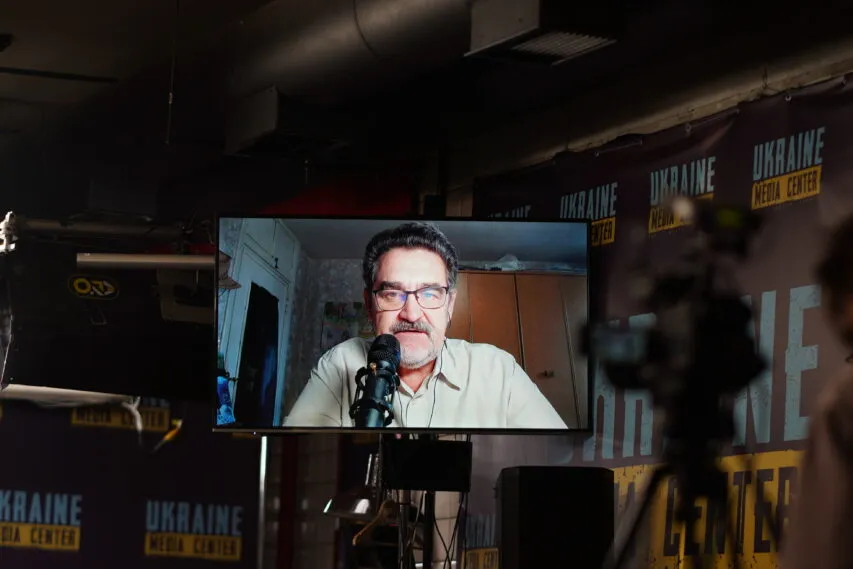 Igor Semyvolos, Executive Director at the Association of Middle East Studies, Media Center Ukraine
September 27, 2022, 14:13
"Ukraine Needs to Discuss Strengthening Sanctions against Iran with the Allies," Director of the Association of Middle East Studies
Ukraine can require that its partners beef up their sanctions against Iran because of drone supplies to russia. Igor Semyvolos, Executive Director of the Association of Middle East Studies, stated this during his briefing at Media Center Ukraine.
"Some countries of the world have imposed sanctions on Iran long ago. First of all, it is the USA. There is, however, the issue of Europe not joining the U.S. sanctions. However, now that Iran has taken part in the war on russia's side, it would make sense to raise the issue of strengthening sanctions against Iran with our Western allies," Igor Semyvolos stated.
According to him, Iran's actions severely damaged bilateral relations between Ukraine and Iran.
"The Iranians keep pretending they don't understand what happened; they still claim that Iran has not supplied UAVs to russia, but the lies are so evident that it is not even worth commenting," the Director of the Association of Middle East Studies indicated.
On September 23, Ukraine stripped Iran's ambassador of his accreditation and reduced the number of diplomatic staff at the Iranian embassy in response to the Iranian weapon supplies to russia. Over the last few weeks, Ukraine has downed more than a dozen Iranian Shahed-136 UAVs.
Read more: https://mediacenter.org.ua/news