Back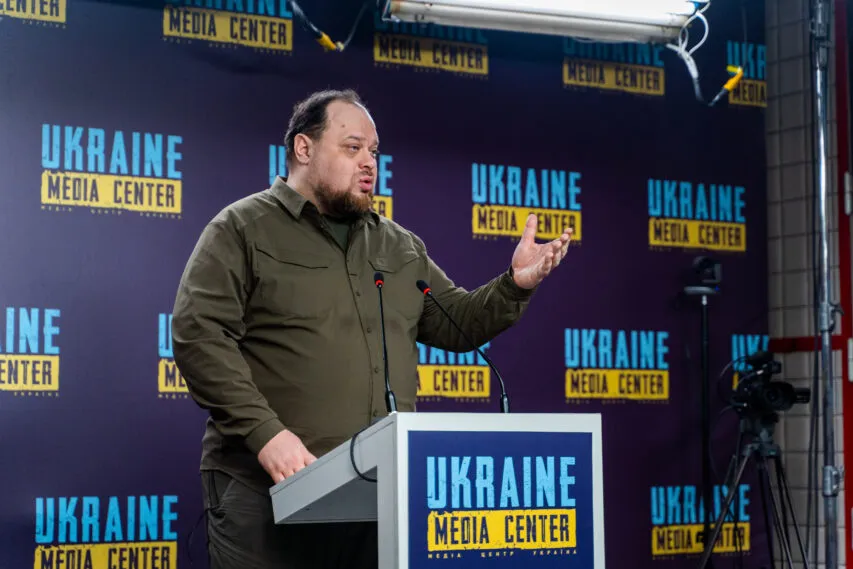 April 6, 2022, 15:55
Ukraine needs support of the partners in military, political, and financial areas – R. Stefanchuk
Chairman of the Verkhovna Rada of Ukraine Ruslan Stefanchuk said during a briefing at Ukraine Media Center that Ukraine needed trilateral support of international partners, in particular, in military, financial, and political areas.
The first area of support is supply of weapons to Ukraine. According to the speaker of the parliament, our country currently needs not only defensive, but also offensive weapons to defeat the enemy.
«The russians have quantitative, but not qualitative advantage in terms of troops, equipment, and ammunition. We have the higher quality, but it requires the necessary amount of weapons», — Mr. Stefanchuk indicated.
The second area of international support should be the financial and humanitarian one.
The third one is political support, meaning imposing sanctions against the aggressor-state. The Chairman of the Verkhovna Rada of Ukraine believes that the sanctions must be significantly expanded. In particular, the entire russia, and not just individual banks, must be completely disconnected from SWIFT. It is also necessary to impose a full embargo on purchasing any energy products.
«Each ton of oil sold contains a drop of blood of Ukrainian military and innocent Ukrainian civilians», — Ruslan Stefanchuk stated.
Ukraine Media Center. Follow the news via the links below:
Website: https://mediacenter.org.ua/
Twitter: https://twitter.com/CenterUkraine
Facebook: https://www.facebook.com/UkraineMediaCenter/
YouTube: https://bit.ly/3whbxSm 
Telegram: https://t.me/lvivmediacenter