Back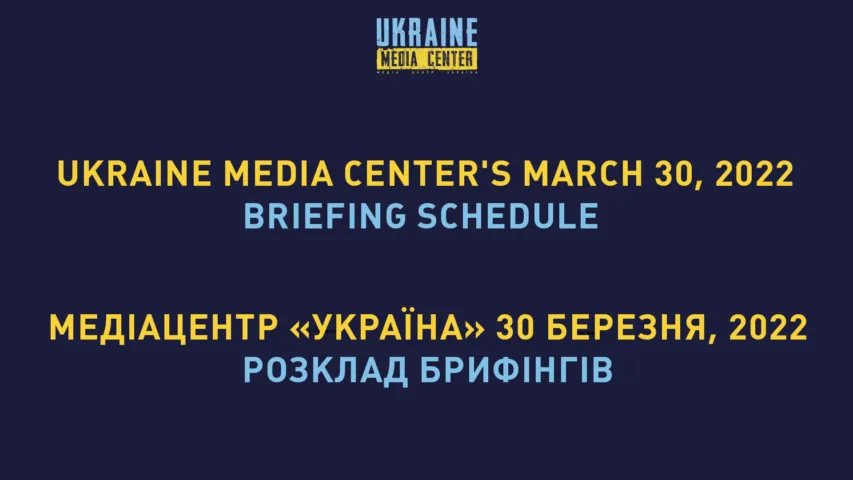 March 29, 2022, 19:36
Ukraine Media Center's March 30, 2022, Briefing Schedule (32 Rynok Sq., Lviv)
12:30 PM – Ihor Kostiv, Associate Vice President, Lviv Site Manager, GlobalLogic; Stepan Veselovskiy, CEO of Lviv IT Cluster
Current issues:
Current state of affairs in the Ukrainian IT sector
Assistance to companies and people affected by the aggression
Ukrainian cyberfront
How the global IT community can help Ukraine
1:30 PM – Olena Shuliak, Chair of the Sluha Narodu (Servant of the People) Party (in person)
Current issues:
Package of state support to migrants
2:30 PM – Oleksandr Bornyakov, Deputy Minister of Digital Transformation of Ukraine (online)
Current issues:
Assistance of the international IT community (in particular, the exit of large companies and services from the russian market)
Ukrainian cyberfront: repelling enemy attacks and response actions
The briefing schedule is subject to changes and updates. Stay tuned!
Please follow our updates at:
facebook.com/UkraineMediaCenter/
The Media Center will function as a co-working space from 10:00 AM to 8:00 PM.
Contact us at:
+38 067 652 91 97