Back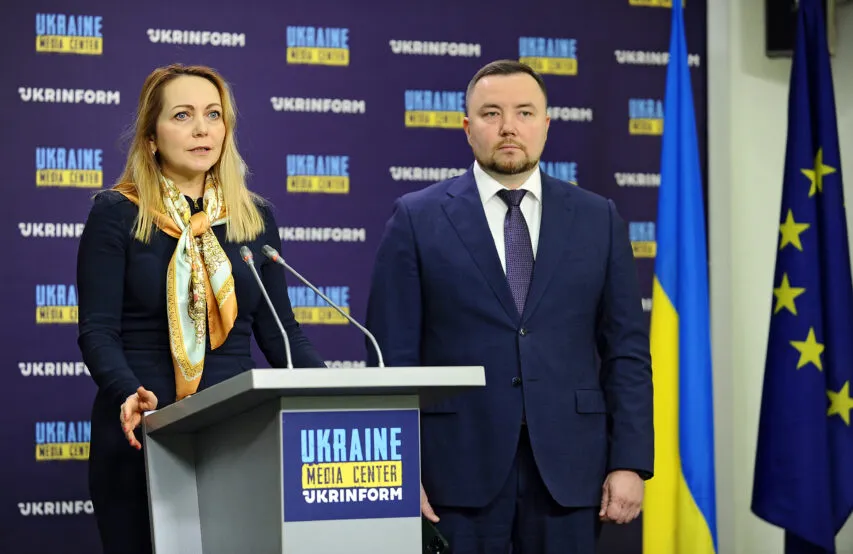 People's deputies and members of the Servant of the People faction Denys Maslov and Olena Khomenko, Media Center Ukraine — Ukrinform
October 18, 2022, 12:35
Ukraine issues ultimatum to ICRC demanding for immediate visit to POWs — People's Deputies
Yesterday, Members of the Ukrainian Parliament, representatives of the President's Office, ambassadors of the G7 planned to hold a meeting with representatives of the International Committee of the Red Cross at the demarcation line. The Ukrainian side put forward an ultimatum to the ICRC that within three days the Committee must visit the Ukrainian prisoners of war in Olenivka prison. Representatives of the Red Cross ignored the meeting.
People's deputies and members of the Servant of the People faction Denys Maslov and Olena Khomenko made this statement at Media Center Ukraine — Ukrinform.
"We demand that the ICRC fulfill its legal obligations, to visit Olenivka and other places of detention of prisoners and hostages, to hold a conference call with our prisoners and hostages, and to facilitate communication with their families," — Denys Maslov said.
The MPs pointed out that they require the ICRC to publicly announce who is preventing them from performing their direct duties.
In turn, Olena Khomenko noted that the Red Cross is in touch with russia, which allows for finding the necessary algorithm of actions and fulfilling the conditions put forward by Ukraine.
"In a situation where russia commits an act of aggression against Ukraine, international organizations must stop hiding behind protocols and do more. The Parliament and the Office of the President are doing everything possible for the prisoners of war to be released, but we need the support of international organizations. The PACE resolution clearly indicates that the international community must strengthen its work," — she said.
Denys Maslov added that the ICRC's rhetoric has changed somewhat, as they started calling the war in Ukraine an international armed conflict, even though they used to indicate that this is a conflict.
Read more: https://mediacenter.org.ua/news