Back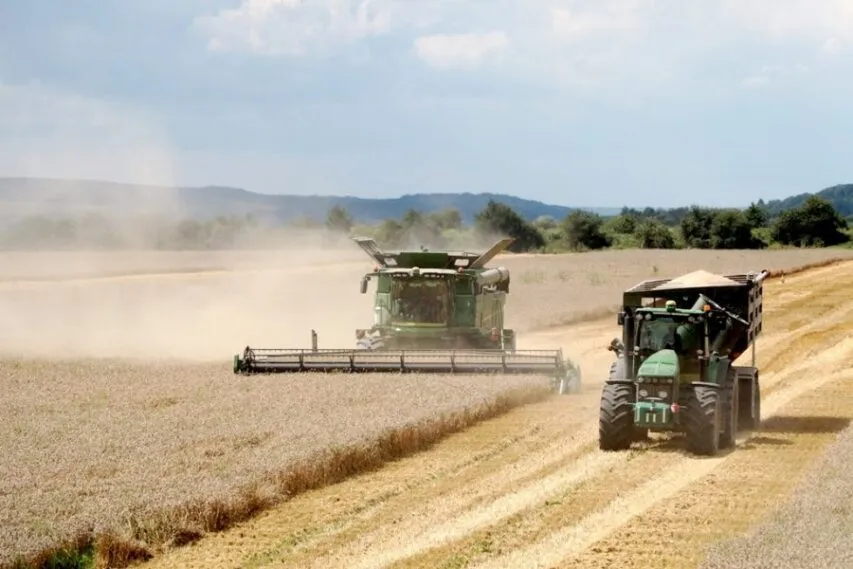 October 25, 2022, 12:40
Ukraine Has Already Gathered 30 Million Tonnes of Crops, But the Crop Harvesting Will Be Long — Dmytro Solomchuk, Member of Verkhovna Rada's Agrarian and Land Policy Committee
About 30 million tonnes of crops have already been harvested in Ukraine. But the autumn harvesting has just begun, because prolonged rains in most of the country did not allow farmers to gather in the crops. Dmytro Solomchuk, Member of Verkhovna Rada and a member of Verkhovna Rada's Agrarian and Land Policy Committee, made this statement during the briefing at the Media Center Ukraine.
"According to my forecasts, in the best case, the crop harvesting will end somewhere in late January. There are still a lot of sunflower, a lot of soybeans to gather. In some places, buckwheat has not been gathered yet. The corn harvesting has begun, which will go on for a long time. Because corn needs not only gathering, it needs drying, and then storing," Dmytro Solomchuk said.
According to Solomchuk, Ukraine will receive special hose pipes for crop storage from Howard Buffett, an American businessman and philanthropist, in a few days. He was one of the first to respond to Ukraine's request for these hosepipes for crop storage.
"In 4–5 days, we will receive the hose pipes and distribute them to farmers for storage upon request. The Government of Canada, other governments of countries that provide tens of thousands of such hose pipes, each for storing at least 200 tonnes, came forward too. Currently, registration of farmers in the State Agrarian Register has been extended, and farmers with maximum land plots of up to 10,000 ha will receive free hose pipes. They can store products there for up to 24 months," member of Verkhovna Rada's Agrarian and Land Policy Committee explained.
Read more: https://mediacenter.org.ua/news