Back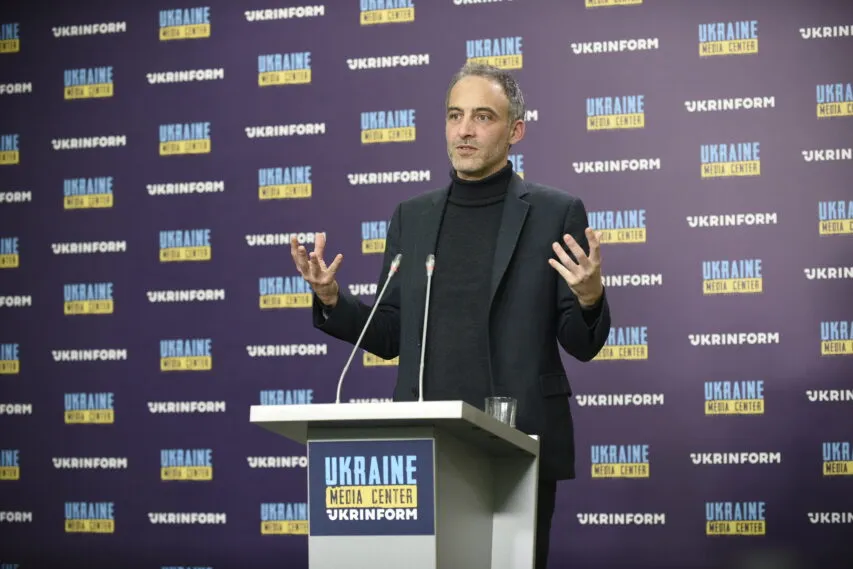 Raphaël Glucksmann, Chair of the Special Committee on foreign interference in all democratic processes in the European Union, advocated the creation of 'a Ramstein of information, Media Center Ukraine — Ukrinform
February 21, 2023, 20:20
Ukraine and partners need 'Ramstein of information' — Chair of EU Special Committee
Raphaël Glucksmann, Chair of the Special Committee on foreign interference in all democratic processes in the European Union, advocated the creation of 'a Ramstein of information.'
He made this statement at Media Center Ukraine — Ukrinform following his delegation's visit to Kyiv.
"There was a Ramstein of defense, which proved to be very efficient in terms of weapons delivery to the Ukrainian resistance, and we need 'a Ramstein of information,' we need 'a Ramstein' for the battle of narrative," — Glucksmann said.

The MEP noted that if the future of Europe is at stake many things still need to be done to eliminate loopholes in sanctions, to stop the broadcast of russian propaganda by European networks.
He also emphasized that a message delivered to the Global South needs to be different from the one delivered to the Europeans.

"I will take a very simple example. Ukraine is portrayed in russian propaganda as a tool of the West, and russians are explaining that they are the anti-colonial power resisting to Western imperialism. This appeals to some of the audience, but the true narrative is that Ukraine is a former colonized power, which asserts its independence against the imperial regime," — the Chair of the Special Committee explained.

According to Glucksmann, it is necessary to send the message that russia is an imperialist and colonizer here, and Ukraine is actually the hero of all former colonies that want to be free and independent.
"This line was not spread in the right way in the Global South," — he summed up.
Read more: https://mediacenter.org.ua/news