Back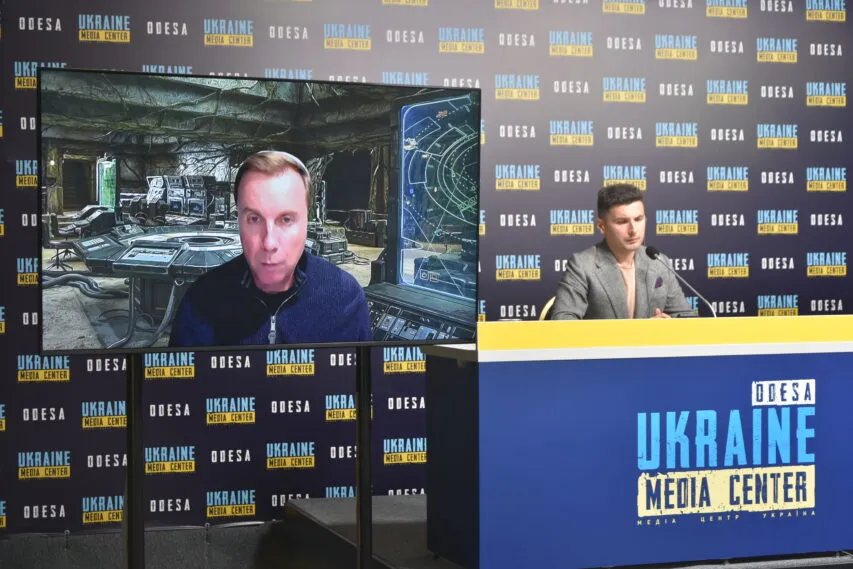 Photo by Media Center Ukraine – Odesa: Mick Ryan, Major general (retired) of the Australian Army, military expert at the Center for Strategic and International Studies
July 11, 2023, 14:11
Ukraine and Australia can work together in the UAVs and cybersecurity fields – retired Major General of the Australian Army
Some Australian companies specializing in cybersecurity are already cooperating with Ukrainian special services. This was stated by Mick Ryan, Major general (retired) of the Australian Army, military expert at the Center for Strategic and International Studies, at a briefing at the Media Center. Ukraine – Odesa.
"Australia can provide Ukraine with UAVs. Also, when I was last in Kyiv, I met with representatives of an Australian company that provides cybersecurity services and cooperates with the Secutity Service of Ukraine. I think our countries could cooperate in this area," – the officer said.
He also noted that the Australian defense industry could benefit from the experience of the Ukrainian military in using Australian equipment.
"For example, the Bushmaster armored combat vehicle is a very effective vehicle, we used it in Afghanistan. And the Ukrainian military has gained a lot of experience in using this equipment in modern warfare, and no one in the West has such experience. We can use it not for future generations, but right now," – Mick Ryan added.
Read more: https://mediacenter.org.ua/news