Back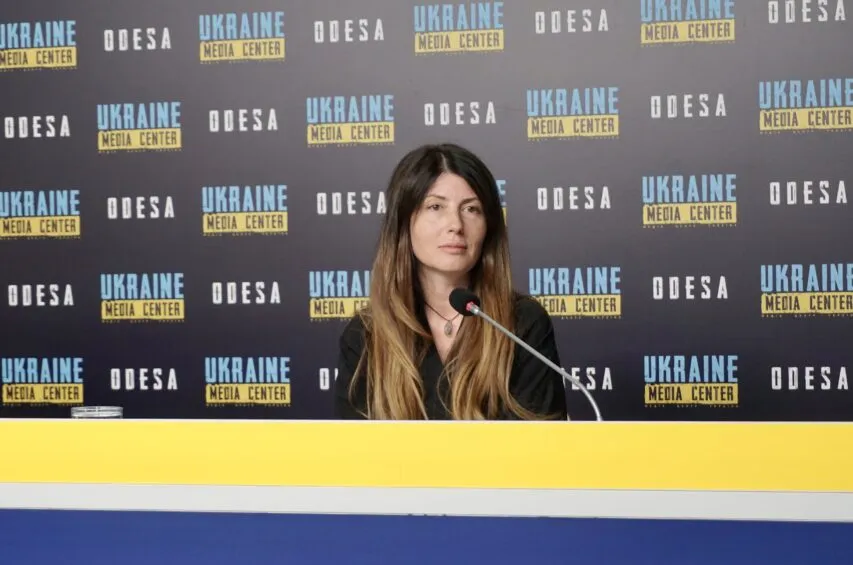 Photo by Media Centre Ukraine – Odesa: Kateryna Nozhevnikova, founder of the Monster Corporation charity foundation
August 30, 2023, 11:46
UAH 106 million allocated for reconstruction of Odesa district court, but this could have been 200,000 turnstiles for military – Odesa volunteer
The founder of the Monster Corporation charity foundation believes that it is inappropriate to use budget funds for the restoration of local buildings during the war.
At a briefing at the Media Centre Ukraine – Odesa, Kateryna Nozhevnikova cited the potential reconstruction of the Kyiv District Court of Odesa for UAH 106 million and the Young Spectator Theatre for UAH 31 million.
"Odesa Vice Mayor Oleksandr Filatov claims that not 106 million, but ten million has been allocated, which should be spent on adding a room to the court to hold detainees and law enforcement officers who escort them. However, members of the city council claim that Filatov reported different information at a recent meeting of the commission. Namely, only the first stage of the construction of cells for detainees requires UAH 55 million. And the mentioned ten million will be spent only on excavation of the pit and relocation of heating pipes. That is, in fact, we will spend ten million in the middle of nowhere, waiting for the war to end to allocate the next part of the money for the implementation of this project. As of now, 106 million hryvnias are 200,000 turnstiles. Filatov says that the reconstruction of the district court is needed to hold prisoners who will be tried after the war. But why do we care about prisoners and not about the needs of our defenders?"
As for the Theatre for Young Audiences, the expected cost of the work is UAH 31 million.
"The theatre has been in need of major repairs for a long time, but how appropriate is it to spend money on it now? For this amount, we could buy a thousand different types of UAVs, which would be of great help to our guys at the front. There is a catastrophic shortage of drones, and they are purchased only at the expense of society and volunteers. If we do not allocate all expenses to the army, we may lose the war and have no time for theatres."
 In Odesa region, there are hundreds of cases of allocation of funds from local budgets for non-critical needs, Kateryna Nozhevnikova stated. In particular, UAH 1.4 million was allocated for the development of design and estimate documentation for the reconstruction of buildings and facilities at Izmail airport; UAH 3.8 million was allocated this year for the repair of the Olympian sports school (the total cost of the overhaul will be UAH 106 million); construction of a school for 200 children in the village of Sadove, Bolhrad district – UAH 3.6 million (a total of UAH 109 million); construction of a part of the street with a water supply system in the village of Stavrove, Oknyansky district – UAH 37.8 million; a sports ground for mini-football in Tarutino – UAH 350 000.
Read more: https://mediacenter.org.ua/news