Back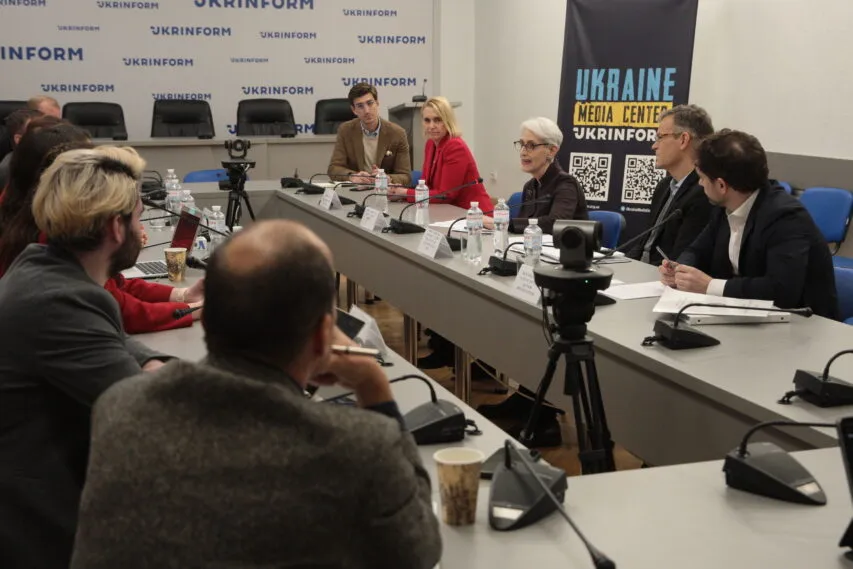 January 16, 2023, 23:01
U.S. expects deepening of russian-Iranian relations and will monitor moscow — Deputy Secretary of State and Under Secretary of Defense
The United States expects deepening of russia's relations with Iran that moscow continues to turn to due to a shortage of its own missiles and UAVs. Wendy Sherman, U.S. Deputy Secretary of State and Colin Kahl, Under Secretary of Defense for Policy spoke about this during a meeting with journalists at Media Center Ukraine — Ukrinform.

The Under Secretary of Defense pointed out that russia continues to turn to Iran, North Korea, etc., because it is experiencing a serious shortage of its own missile and UAV capabilities. He noted that he expects this to continue.

"Frankly speaking, it is a sign of russia's desperation that they are turning to Iran and North Korea. In terms of aviation, I think we should expect Iran and russia to deepen their relationship, again, because russia will increasingly rely on assistance from other nations to get the weapons they lack," — Colin Kahl said.

In addition, Deputy Secretary of State Wendy Sherman added that the U.S. is concerned about ongoing russian-Iranian relations and will monitor everything that russia does with its own missile production and will impose sanctions. Jonathan Finer, Deputy National Security Advisor noted that the U.S. approach is based not only on sanctions, but also on export control measures that they have imposed on the russian economy and on the russian defense industry in order to limit and contain its ability to threaten not only Ukraine, but also other neighbors. As reported by Ukrinform, U.S. Deputy Secretary of State Wendy Sherman visited Ukraine.
Read more: https://mediacenter.org.ua/news