Back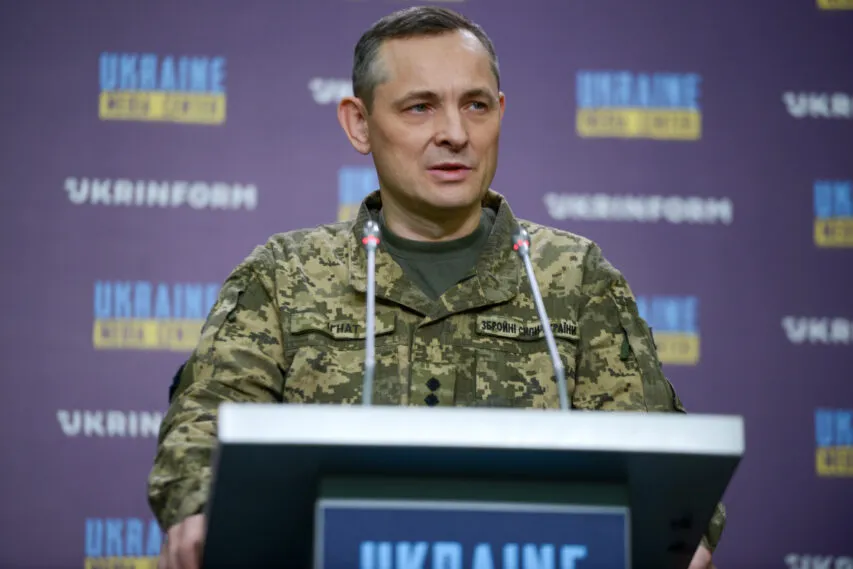 Iurii Ihnat, Speaker of the Air Forces Command of the Armed Forces of Ukraine, Media Center Ukraine — Ukrinform
November 21, 2022, 16:52
Two Ukrainian Anti-Aircraft Missiles Are Usually Fired at One russian Air Target – Iurii Ihnat
Two anti-aircraft missiles of the Ukrainian forces are usually fired at one russian air target. Iurii Ihnat, Speaker of the Air Forces Command of the Armed Forces of Ukraine, spoke about the reasons for such decision-making during the briefing at the Media Center Ukraine — Ukrinform.
"Two anti-aircraft missiles are usually fired at an air target in order to have a better chance to destroy it. The missiles fired by the enemy at Ukraine are the latest X-101 missiles, which were produced a year or two ago. A russian missile produced in 2019 flies, and a missile produced in 1970 — an S-300 or BUK-M-1 anti-aircraft missile — flies at it. Therefore, two missiles should be fired as a rule. The decision on how much to fire is made by the local management," Iurii Ihnat explained.
The Speaker of the Air Forces Command also commented on the incident that occurred in Poland on November 16 – recall that two missiles fell in the village of Przewodów killing two Polish citizens.
"What happened is the consequences of russian aggression, no one in the world denies it. Ukraine is interested in an unbiased investigation. There was a massive attack, Ukraine was defending itself: out of 100 russian missiles, 15 were shot down by the "Zakhid" Air Command, and about 30 anti-aircraft missiles were used against them. This was a large air battle very close to the borders with the territory of the Republic of Poland. The consequences of this battle are all the consequences of the russian attack," Iurii Ihnat said.
Read more: https://mediacenter.org.ua/news