Back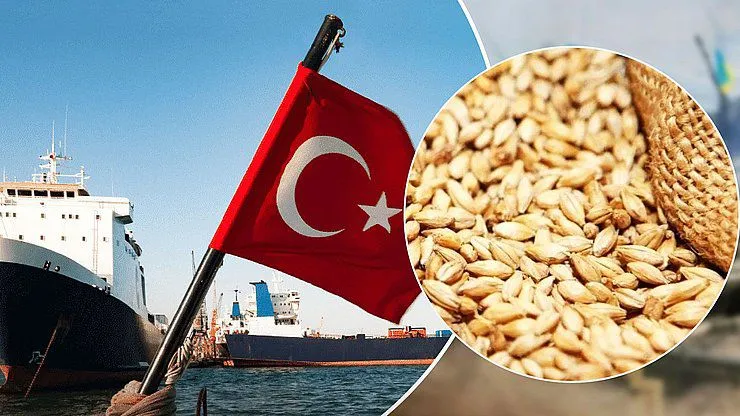 April 21, 2023, 14:21
Türkiye declares its readiness to support Ukraine in ensuring that grain deal works — Vasyl Bodnar
In terms of functioning of the "grain corridor" Türkiye is on Ukraine's side. The evidence of that can be seen in the agreements that were reached during the latest negotiations on the work of the initiative.
Vasyl Bodnar, Ukraine's Ambassador Extraordinary, and Plenipotentiary to Türkiye made this statement at a briefing at Media Center Ukraine — Ukrinform, commenting on russian statements threatening to halt the "Black Sea Grain Initiative" after May 18.
"The Turkish side declares its readiness to support Ukraine, that's for sure. And they confirm it with their actions. Since the agreements between Oleksandr Kubrakov, Ukrainian Deputy Prime Minister, and Hulusi Akar, Turkish Minister of Defense, are being implemented in the joint coordination center. Therefore, of course, based on our political interaction, we see Ankara's full support," he noted.
However, Vasyl Bodnar pointed out that the upcoming May 14 elections in Türkiye and the subsequent political processes in the country related to them should also be taken into account.
"The only thing to consider is that Türkiye is holding elections on May 14. And it is difficult to predict what will happen after the elections. Since it is not known whether there will be a second round, and to what extent this political process will affect the Turkish side's commitment to practical actions to support the "grain initiative." That is, there are a lot of factors that the russians deliberately impose and try to create changes to the terms of the agreement itself," he added.
At the same time, Vasyl Bodnar reminded that the agreement is extended for 120 days and there were no changes to the timeline. According to him, if there is a need to revise the agreement, it is necessary to take into account the demands of the Ukrainian side regarding the expansion of ports and the range of products.
"The deal itself is approved for a period of 120 days. There are no mentions of 60, 90 or 30 days. Therefore, in this case, we believe that the agreement is extended for another period of 120 days. And if there is a need to revise the agreement itself, then it is necessary to take into account the requirements of the Ukrainian side regarding the expansion of ports and the range of products, which should be included in a broader initiative of Ukrainian ports. For us, the position is clear. We are working to ensure that this deal lasts longer and expands both its geography and the range of products."
Read more: https://mediacenter.org.ua/news