Back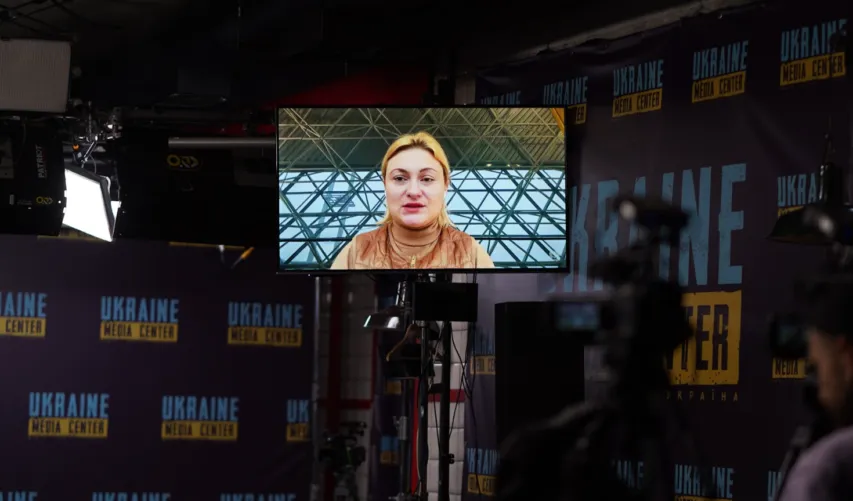 Євгенія Кравчук, народна депутатка, заступниця голови комітету з питань гуманітарної та інформаційної політики, Медіацентр Україна
October 26, 2022, 11:26
"Transitional Justice" Should Be Introduced in Crimea After De-Occupation — Yevheniya Kravchuk
After de-occupation, the so-called "transitional justice" should be introduced in Crimea. This will mean reviewing administrative and criminal proceedings adopted by occupation administration after 2014, as well as other regulatory documents. Yevheniya Kravchuk, People's Deputy, Deputy Head of the Committee on Humanitarian and Information Policy, made this report in the Media Center Ukraine.
"The Crimea situation will require such a specific approach — this is a transitional justice. Because a lot of decisions will have to be made about people's lives. For the sake of discussion, 300,000 children were born in the occupied Crimea. Only 12% of them have documents entered in Ukrainian registers… Those people who died — only 2% have Ukrainian Death Certificates… Next, we need to deal with ownership rights, since there were many violations of ownership rights when property was taken away. It is obvious that this property should be returned," Yevheniya Kravchuk explained.
Recall that on October 25, the First Parliamentary Summit of the Crimea Platform was held in Zagreb (Croatia). Delegations from more than 50 countries and institutions were invited to participate.
Read more: https://mediacenter.org.ua/news