Back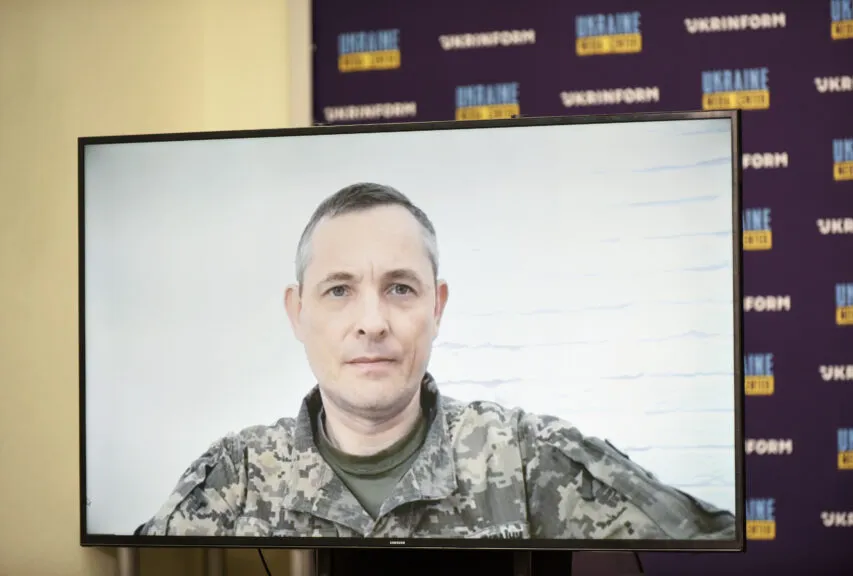 Yuriy Ihnat, Spokesperson of the Air Force Command of Ukrainian Armed Forces, Media Center Ukraine — Ukrinform
October 11, 2022, 15:02
Today, russia carries out two waves of air attacks, Ukrainian air defenses shoots down 8 kamikaze drones and 18 missiles of various types — Ukrainian Air Force Command
Yuriy Ihnat, Spokesperson of the Air Force Command of Ukrainian Armed Forces made this statement at Media Center Ukraine — Ukrinform.
"Today, the enemy's air attacks continue. From 3 AM to 5:30 AM, there was a drone attack along the southern axis. 8 kamikaze drones were shot down at once. This is a successful result. A few managed to get through, but the bulk of them were shot down. The first wave of attacks continued with strategic bombers Tu-160, Tu-95, which take off from Astrakhan region. These are strategic missile carriers capable of carrying eight to twelve missiles. Kh-101, Kh-55 missiles, each costs USD 30 million, and is capable of covering a distance of 5,500 kilometers. In the morning, about 4 of them were fired and all of them were destroyed by the Air Defense Forces," — he explained.
During the second wave of attack, which lasted until 1 PM, russia fired at many objects on the territory of our country. Our anti-aircraft defenses destroyed 14 cruise missiles.
Yuriy Ihnat added that there is still a threat that the occupier is trying to hunt down Ukrainian Air Defense Forces positions. However, our air defenders have their own tactics and strategy to fight the enemy.
"Missiles fly, maneuver, that's for sure. Using intel, the occupiers will plot routes for these missiles from the Black Sea. For Kalibr and Iskander-K types, the russians are laying routes where there is probably a weakness in our air defense systems in order to destroy the targets they have set for themselves. But we are also taking steps to prevent this from happening," — he pointed out.
Read more: https://mediacenter.org.ua/news