Back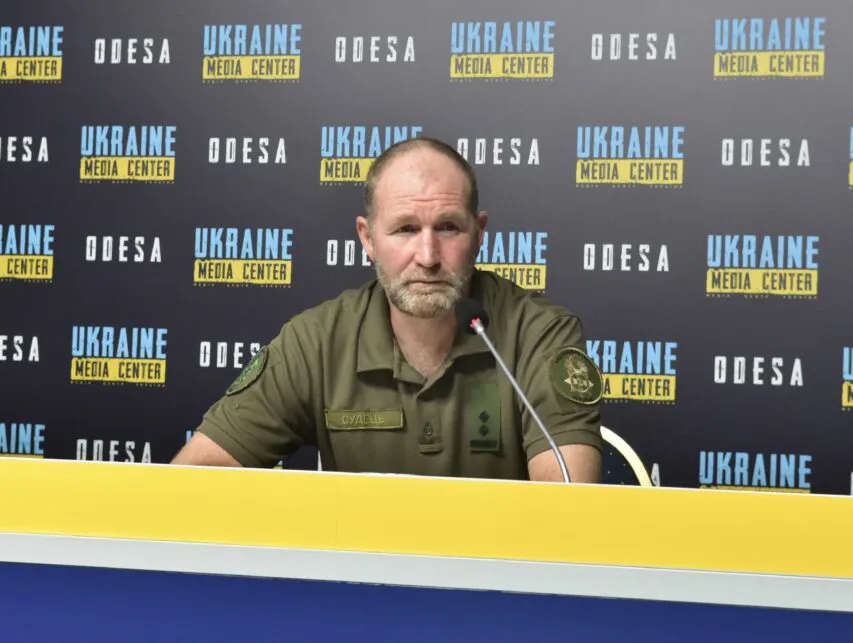 hoto by Media Center Ukraine – Odesa: Serhii Sudets, founder of the "Air Alert" community, lieutenant colonel of the National Guard of Ukraine
July 25, 2023, 14:47
To protect the south, Ukrainian air defense needs modern systems – Patriot, NASAMS, IRIS-T – expert
Only then will the cities and ports of southern Ukraine be able to feel safe. This opinion was expressed at a briefing at the Media Center Ukraine – Odesa by Serhii Sudets, founder of the "Air Alert" community, lieutenant colonel of the National Guard.
According to him, negotiations on the supply of such systems to air defense units are already underway, but Ukrainian anti-aircraft gunners will be able to counter Russian bombing only in late summer.
"We need modern air defense systems, they will be able to "close" our cities and ports. I think we are already negotiating with our partners to provide such weapons. It is very important to protect the ports of Odesa and Mykolaiv regions for the export of grain," – Sudets noted.
He added that the russians have changed their shelling tactics, and the air defense system is working at its limit. In addition, not all missiles can be shot down with the available means.
"The first to fly are the Shaheds. Along with them, Kalibrs are launched from the sea. At the same time, X-59 and X-22 can be launched from the air. And also Onyx from the Crimea. These missiles are very difficult to shoot down. However, there is an example of Kyiv. For about 10 days, they shelled the capital with almost everything they had. But then they realized that they were only wasting their missiles, because modern air defense systems shot down almost everything," – the expert said.
Serhiy Sudets also urged people not to ignore air raid alerts.
"In case of any alarm, go to the shelter, take care of yourself and your loved ones. I think it's only a matter of time before we get modern weapons. But only after it is delivered will we be able to feel safe. I hope that by the end of the summer we will receive modern systems and will be able to effectively counter air attacks," – the expert said.
P
Read more: https://mediacenter.org.ua/news