Back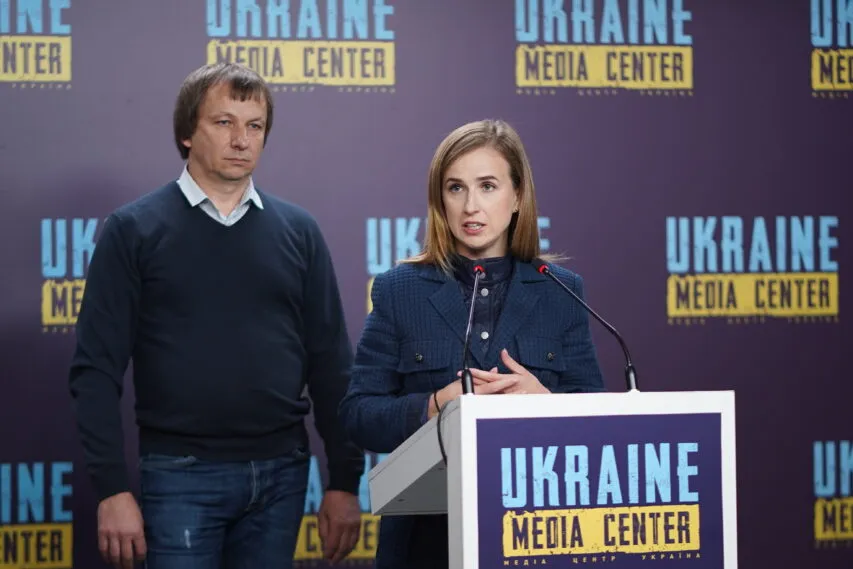 Participants of the briefing, Media Center Ukraine
September 19, 2022, 12:22
To bind Ukrainians together and debunk russian propaganda: Travel in Lviv Oblast. The Second Home's History project launched in Lviv region
Travel in Lviv Oblast. The Second Home's History project was launched in Lviv region. The aim of the project is the socialization and emotional relief of forced refugees. In addition, internally displaced persons have the opportunity to learn more about the customs and history of Lviv region. During the briefing Media Center Ukraine, the organizers said that the project had already reached more than a hundred displaced people, and more of them will be reached in the future.
"The campaign started on September 9. We have six tours: two trips to the Carpathian region and four to Lviv. In general, they cover more than 120 displaced persons. Their origin is from Kyiv to Dnipro, Luhansk region, Zaporizhia region. The idea is to bind Ukraine together and tell more about how we live here, what traditions and culture we have. And in fact, the idea is to debunk the history (as described) by russian propaganda. People will see with their own eyes what the west of the country is like, what our values ​​are, what our culture is," — Natalia Tabaka, Head of the Tourism and Resorts Office of the Lviv Oblast State Administration said.
Travel in Lviv Oblast. The Second Home's History project is jointly implemented by Malteser Relief Service in Ukraine and Lviv Oblast Military Administration.
"Before February 24, statistics showed that 70% of Ukrainian citizens did not travel outside their region, and it so happened that now there are many people who were forced to travel. And we have the opportunity to show them the history of our region, to better understand why we are the way we are," — Oleksiy Poburko, Program Manager at the Malteser Relief Service in Ukraine added.
Read more: https://mediacenter.org.ua/news