Back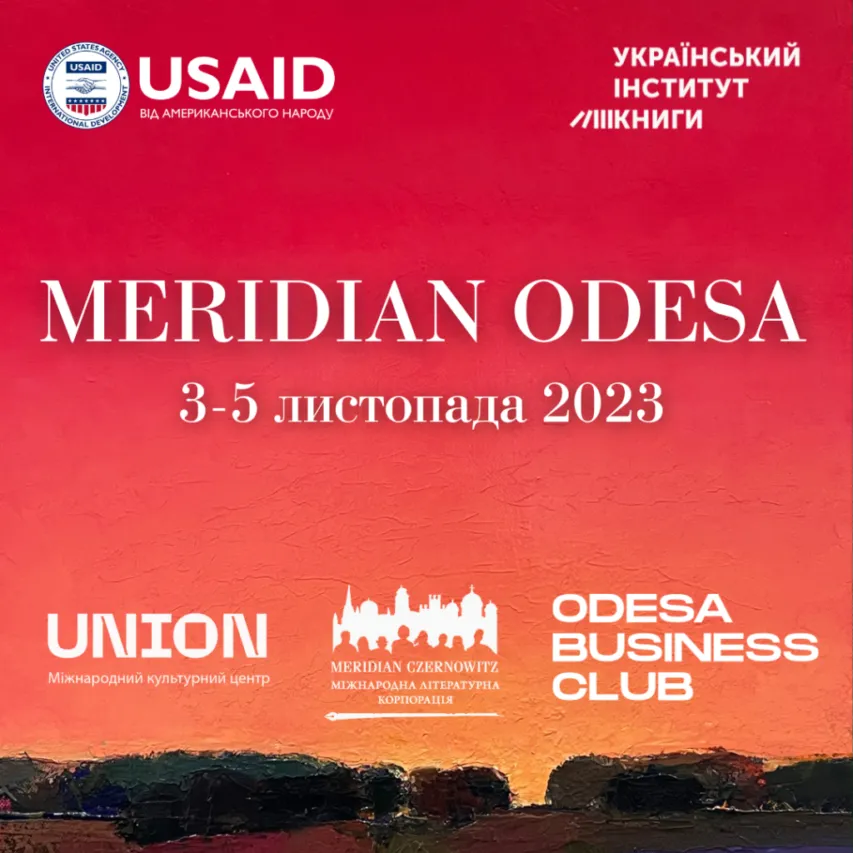 October 31, 2023, 15:48
Three days of literary readings in Odesa: presentations of war books by Lyubka and Puzik, an interview with Zhadan, and a memorial evening for Roytburd
The Meridian literary readings will be the largest literary event in Odesa since the beginning of the full-scale invasion of the Russian Federation on February 24, 2022.
This was stated by Yevhenia Lopata, coordinator of Meridian Odesa, at a briefing at the Ukraine-Odesa Media Center.
The event program includes 24 literary and discussion events, which are divided into three blocks.
The first block is a presentation of books written after the full-scale invasion. Among the authors there are many volunteers and military personnel.
The second block is poetry readings. Such Ukrainian poets and poets as Serhiy Zhadan, Ivan Malkovych, Igor Pomerantsev, Oleg Kadanov, Iryna Tsilyk, Tetyana Mylymko and others will read their poetry in Odesa.
The third block will feature Ukrainian journalists and bloggers interviewing writers and poets. Yanina Sokolova, Sonya Koshkina, and Roman Kravets will be talking to the artists.
"A separate event of Meridian is an evening in memory of Oleksandr Roitburd, our friend who has always been a headliner of Ukrainian culture," noted Sviatoslav Pomerantsev.
"It is important for us that as many Odessans as possible connect, hear and see that Ukrainian culture exists even during the war," summarized Yevhenia Lopata.
Read more: https://mediacenter.org.ua/news