Back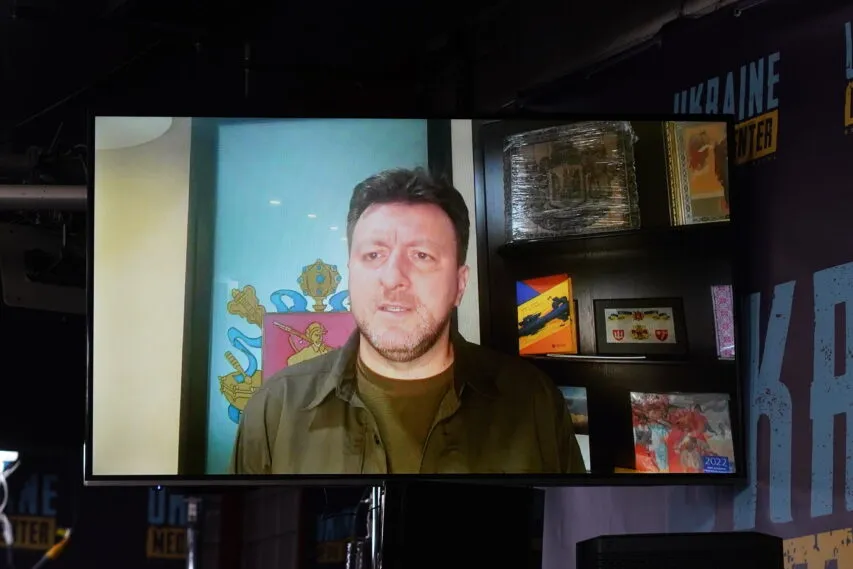 Олександр Старух, начальник Запорізької обласної військової адміністрації у Медіацентрі Україна, 9 липня
August 9, 2022, 12:37
"Threats to Blast Zaporizhia Nuclear Power Plant Are Nuclear Blackmail Because the Radioactive Cloud Can Be Blown to Crimea or Rostov, or Moscow," Starukh, Head of Zaporizhia Oblast Military Administration
The threat to blast and destroy Zaporizhia Nuclear Power Plant is merely russia's blackmail because the consequences of its destruction cannot be predicted. Oleksandr Starukh, Head of Zaporizhia Oblast Military Administration, stated this at his briefing at Media Center Ukraine.
"I believe it is blackmail, the typical nuclear blackmail, because nobody controls the wind, and the wind can carry the radioactive cloud wherever it blows. For example, toward Crimea or Rostov, or to Moscow," Oleksandr Starukh said.
According to the Head of the Oblast Military Administration, units of Zaporizhia NPP are reliably protected. However, Ukraine cannot guarantee the plant's safety because it is occupied by invaders, and nobody knows what kind of weapons they brought to the facility.
"There is a spent nuclear fuel storage facility, and its protective systems are less powerful than those of nuclear power units. Thus, there is some danger," the Head of Zaporizhia Oblast Military Administration explained.
According to him, the background radiation both at and around the plant is within the target range of 12 to 15 μR per hour.
According to NAEK Energoatom, russia is openly blackmailing the whole world, stating that it has mined Zaporizhia Nuclear Power Plant and is prepared to blast the plant.
Read more: https://mediacenter.org.ua/news