Back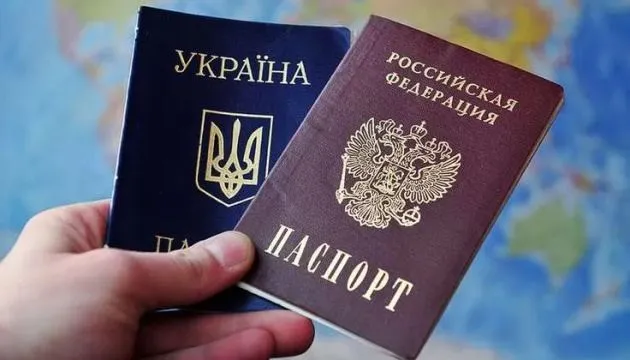 July 19, 2023, 13:36
Threats and pressure – Artem Lysohor on forced russian passports in Luhansk region
In the temporarily occupied territory of Luhansk regions, the occupiers are constantly forcing russian passports on the local population. In particular, people are threatened with dismissal from work and with documents being withheld from graduates. In addition, parents are pressured through their children.
Artem Lysohor, Head of Luhansk Oblast Military Administration, made this statement during a briefing at Media Center Ukraine – Ukrinform.
"Passports are being forced on people, they are constantly being forced. For example, at the Alchevsk Metalworking Plant, employees were given a task to complete all procedures related to reissuing and obtaining passports and bank cards by the end of July, otherwise those who are still working at that plant will be fired," he emphasized.
According to Artem Lysohor, citizens are in fact being oppressed now, because almost nothing can be done without russian documents, without a russian passport.
In addition, Artem Lysohor noted that in the issue of forced passports, the occupiers are using children to try to force their parents to also get russian passports.
"No child, who graduated, could receive that questionable certificate without a passport. And it was the same for parents. The parents were also forced, we have information that if they don't get it (russian passport – Ed.), their child simply won't get (their documents – Ed.)," said Artem Lysohor.
Read more: https://mediacenter.org.ua/news