Back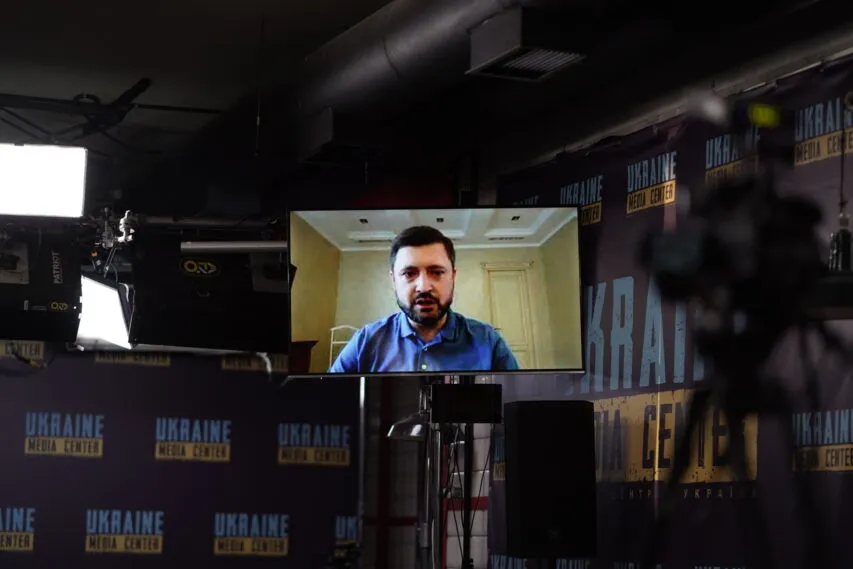 Вадим Бойченко, міський голова Маріуполя в Медіацентрі Україна, 13 червня, 2022
June 13, 2022, 13:33
"Thousands of People Can Die in Mariupol due to Lack of Sanitation, Food, and Potable Water," Mariupol's Mayor Boichenko
The lives of thousands of Mariupol residents are still at risk due to the complicated humanitarian situation in the city. Vadym Boichenko, Mayor of Mariupol, stated this during his briefing at Media Center Ukraine.
"There are many mass graves and makeshift burials in the city. The waste is not removed, and the sewage system does not work. There is hardly any access to the potable water. This situation results in outbreaks of infectious diseases. Our physicians say that thousands of people can die in the city in the summer," Vadym Boichenko said.
According to the mayor, an average resident of Mariupol has to fight for survival daily.
"You have to get food, some water, feed your family, and survive. Not live, but survive in this difficult time. The city is closed, so one can't leave the city. And, let me remind you that more than 100,000 people remain in Mariupol under the blockade, under the occupation," Mariupol's mayor said.
According to Boichenko, all invaders' attempts to demonstrate that the city purportedly reverts to its regular life are completely unfounded.
"They set up a tent and say it is a steam bath. They organize a festival. What do they celebrate? Blood and bones? They put a regular metal container and call it a bank. Nearby, they say there is a place to give humanitarian aid and a morgue in the vicinity. So how can we say that life is getting back to the city? But the point is that entire russia lives this way," Boichenko stated.
Read more: https://mediacenter.org.ua/news