Back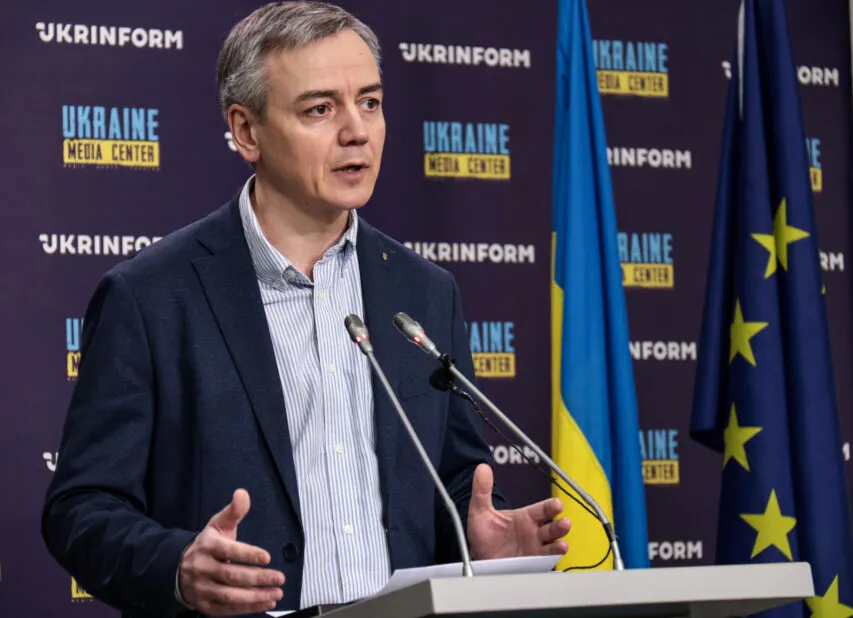 Oleksandr Khara, Foreign Affairs and Security Policy Expert at the Center for Defense Strategies, Diplomat, and Advisor to the Defense Minister of Ukraine (2020), Media Center Ukraine — Ukrinform
March 2, 2023, 15:30
Those acceptable for Ukraine points in China's peace plan Ukraine are clauses on nuclear weapons and humanitarian issues — expert
Oleksandr Khara, Foreign Affairs and Security Policy Expert at the Center for Defense Strategies, Diplomat, and Advisor to the Defense Minister of Ukraine (2020), believes the clauses on the non-use of nuclear weapons and humanitarian issues in the peace plan proposed by China are to be the most acceptable for Ukraine.
Khara expressed such an opinion at a briefing on "Eastern Diplomacy: What does China's 'Peace Plan' Actually Mean" during a briefing at Media Center Ukraine — Ukrinform.
"For me, the nuclear issue and humanitarian issues are those fundamentally acceptable for us, and the rest are either simply blurred or blurred in line with the interests of the russian federation rather than Ukraine," Khara said.
According to the expert, if the Chinese side had put respect for Ukraine's sovereignty and territorial integrity in the first point of its plan, it "would raise fewer questions". And it is precisely the clause to be rather vaguely formulated in order to promote China's own interest in Taiwan primarily, Khara said.
"To be sure, the international law and all resolutions define Crimea as the territory of Ukraine… But there is a de facto state of affairs. It implies that if russians manage to hold this territory, China will claim to respect the abstract sovereignty and territorial integrity of all states, knowing that only those strong have the power to gain control over territory," the expert said.
In this context, he recalled China's escalating rhetoric on the right and ability to return the "rebellious island" by force of arms. He suggested that the territorial integrity clause "be vague wording on purpose" since it was addressed not to Ukraine's side but to the United States.
Khara also called the humanitarian clauses of China's peace plan related to the exchange of prisoners and the return of our fellow citizens, most notably children, to be unconditionally acceptable and vital for Ukraine.
"Reducing strategic risks is an important point, which, however has nothing to do with Ukraine. It is about the United States and Russia," the expert said.
As reported earlier, according to President Volodymyr Zelenskyy's statement at the "February. The Year of Invincibility" press conference, not all the points of the peace plan proposed by China are acceptable. Still, some of them "can be worked on".
On the anniversary of russia's invasion of Ukraine, the Chinese Foreign Ministry published the 12-point "position on a political settlement of the Ukrainian crisis".
Read more: https://mediacenter.org.ua/news