Back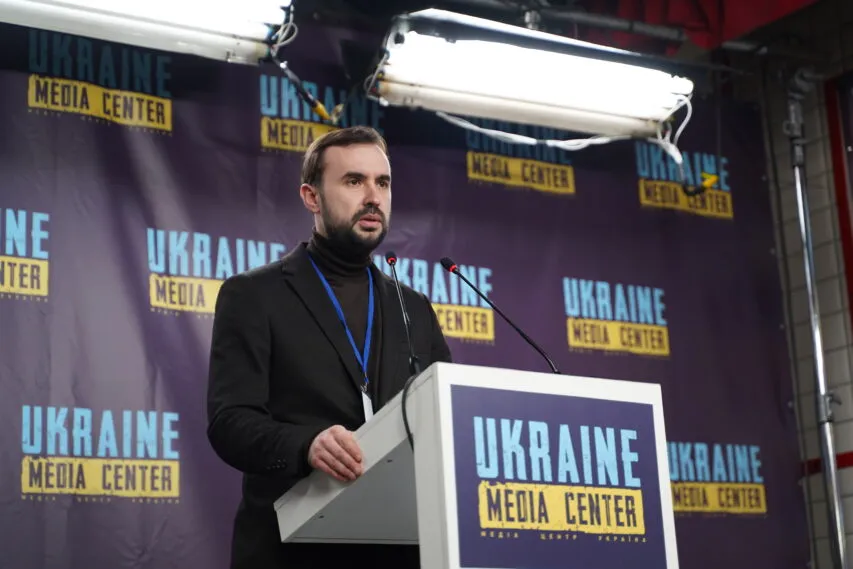 March 15, 2022, 13:59
"Thirty-two Women Who Came to Lviv During the Period of the Russian Aggression, Gave Birth to Children Here," Yevhen Boiko, Chair of Lviv City Evacuation Commission
More than 200,000 internally displaced adults and children are currently staying in Lviv. Thirty-two women, who came to Lviv during the period of the Russian aggression, gave birth to children here. Yevhen Boiko, Chair of Lviv City Evacuation Commission, told this during his press briefing in Ukraine Media Center.
The most important news about the internally displaced persons in Lviv follow below.
· More than 500 city institutions are providing relief to temporarily displaced persons. In addition, there are 7 coordination centers—6 centers at city raion administrations and a center in Arena Lviv coordinated by Lviv Oblast Military Administration.
· The city council is negotiating with international organizations to build light mobile shelters for the people whose homes were destroyed by the Russian occupiers.
· Many people come to Lviv via the Railway Station. More than 150 volunteers work at the Railway Station in three shifts. At the Railway Station, one can obtain information about the accommodation, have a meal, and rest in the baby care room. There is also a support center for people with disabilities. In addition, municipal buses bring 10 to 13 thousand people to the national border every day.
· On March 14, children returned to schools—together with 1,500 internally displaced children. The children accommodated in private homes are studying online; those in the schools study in the same schools. The children can also join sports sections.
· In Lviv, one can restore documents and get advice on the necessary procedures.
· The city council launched a business support service. Specialists of the city authorities provided more than 100 consultations to businesses. They also assist entrepreneurs with moving their offices and warehouses to Lviv. Currently, Lviv City is developing a dedicated concept for creating jobs for the people forced to move.
We want to remind you that Ukraine Media Center is working in Lviv to support media covering the war unleashed by Russia against the Ukrainian people. The Media Center provides information support to journalists currently working in the City of Lviv and Lviv Oblast. In addition, the Centre will host daily press briefings by government officials, international partners, and activists from Lviv and other cities of Ukraine.